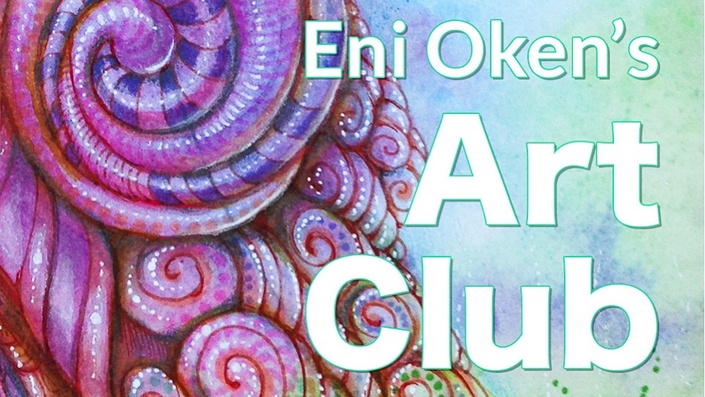 Art Club Subscription
AN ONGOING MONTHLY CLUB FOR ZENTANGLE AND MEDITATIVE ARTISTS
Run and taught by Eni Oken, CZT
Learn to create such remarkable art you won't believe it yourself!
And the best part? Have fun doing it. We search to create beautiful art while reaching that delicious state of Zen flow, where you lose all track of time, and bonding with other like-minded artists.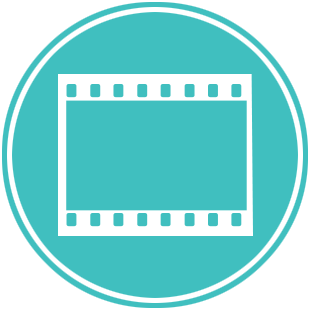 A NEW LESSON EVERY 20 DAYS
Regardless of your level of expertise and skill, you will learn something new with every single lesson. You'll get a new lesson every 20 days -- a very deliberate interval, carefully observed over years of teaching thousands of students, ideal to help you grow. If you are a beginner artist, you'll quickly learn that my video lessons are always broken down to every step, while building your skills very gradually. And if you are an advanced learner, you'll appreciate the level of detail, experiencing incredible artistic growth, since no stone is left unturned, nothing hidden.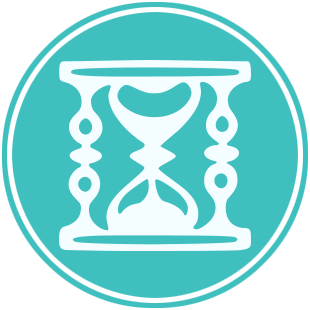 DESTRESS WITH ZEN FLOW
Creating beautiful art is not our only goal, I am constantly searching for ways to help you reach "Zen flow", that wonderful meditative state of mind where time seems irrelevant, and you can fully enjoy the moment of creating art. It's about enjoying the PROCESS as much as the final art. Reaching Zen flow is a well documented way of reducing cortisol and levels of stress!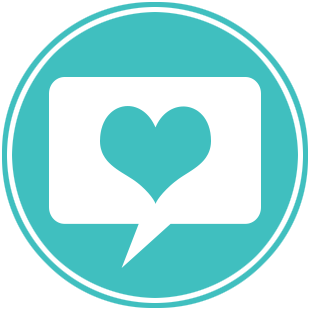 CARING FEEDBACK ON A REGULAR BASIS
Growth can only happen when you are able to identify the areas that can be improved through detailed feedback. I comment and help each and every Clubber through my unique style of Caring Critique. This ongoing feedback, practiced by all Clubbers, nurtures you to become a better artist while gradually improving your skills.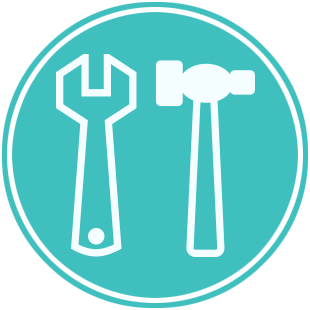 LEARN ART TECHNIQUES IN A BEAUTIFUL WAY
You don't need to have any formal art training to participate, just a burning desire to be creative and to learn. Aside from learning how to draw meditatively, you are also exposed to a variety of different techniques and art theory, carefully explained down to the details. Art Club lessons include many different types of projects, not only Zentangle, ranging from basic to advanced. As a teacher, I am constantly observing student works and trends to see what is needed to help you grow as an artist.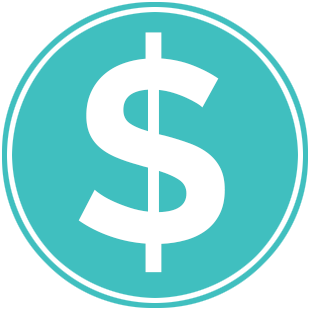 HUGE SAVINGS
The average cost of one of my lesson bundles is $24. By joining the Club, you get a new lesson every 20 days, giving you a hefty 30% savings. Most importantly, you get feedback from me and other Clubbers that help you to grow. With Art Club, you will constantly be showered with a healthy — not overwhelming — stream of projects, templates, bonuses and ideas.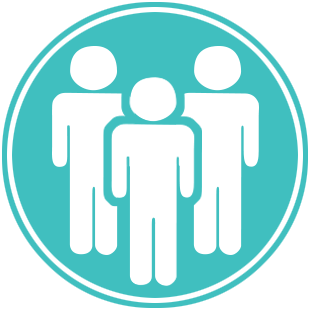 COMMUNITY AND BONDING
At the heart of Art Club is the community of "Clubbers": like-minded artists who want to grow their skills. We share share their posts, questions, comments about lessons in a caring online group, often described as a "safe haven" in social media. We also bond through live online sessions where we develop strong friendships.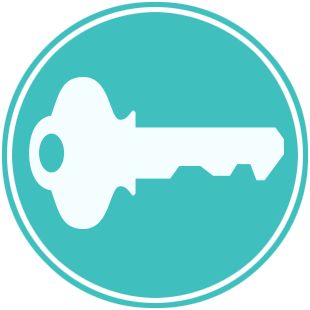 YOUR PRIVATE ACCOUNT
Lesson materials include videos, recordings and a variety of bonus PDFs, all distributed through Teachable platform, an easy to access website that can be viewed on your computer, tablet or mobile at any time. You get your own private account to download the materials immediately after sign up. Your list of lessons grows as time goes by, as new lessons are added to the Club.
These lessons are also included: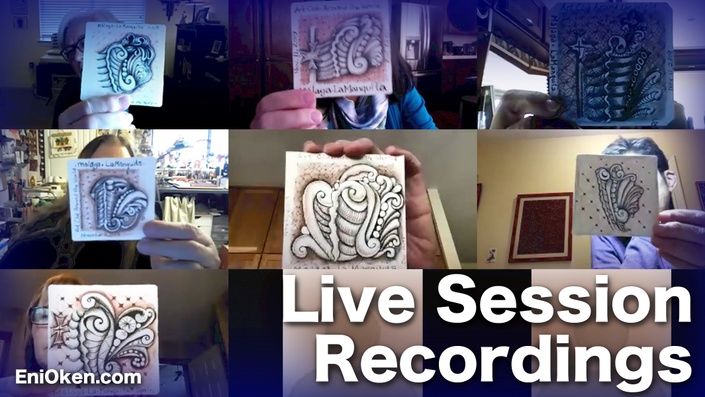 Live Session Recordings (Art Club)
Find the recordings of the Art Club live online sessions here. Live sessions are free for all Clubbers.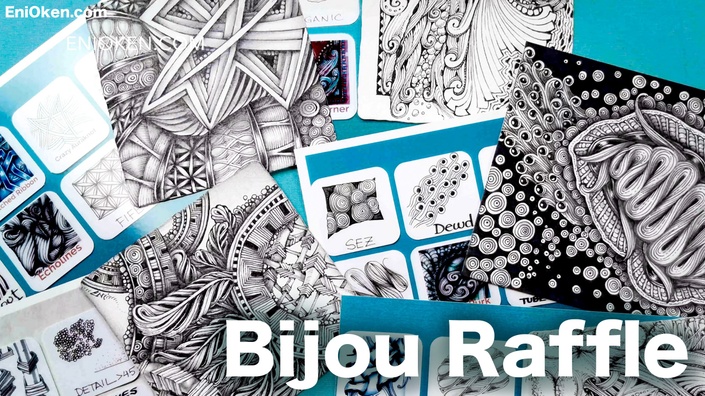 Bijou Raffle Lesson (Art Club)
Have a hard time choosing tangles for your Zentangle project? Let the universe decide for you with a bijou raffle game.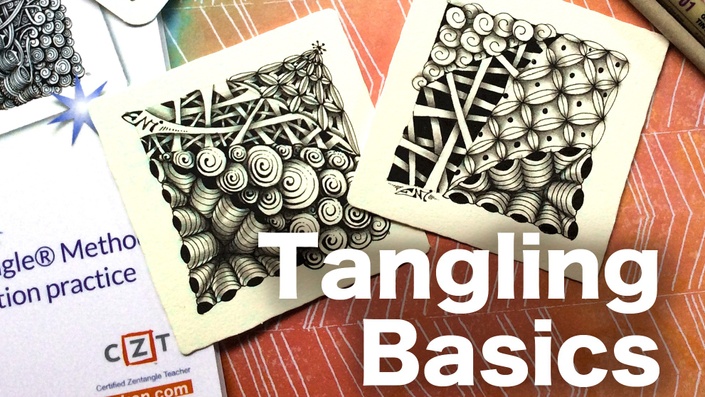 Tangling Basics (Art Club)
Can't take a class with a CZT? Learn the basics of the Zentangle® Method and understand the reasons behind the successful art method and how to reach Zen flow.

Original Price: $48
Get ongoing, caring and detailed feedback, fundamental for you to grow as an artist
Your Instructor

Hi there! I'm Eni Oken, artist since the age of 8, art instructor and teacher for almost 30 years, author of hundreds of articles, tutorials, video lessons and ebooks online and books in print, on various different subjects such as fantasy design, jewelry making and in recent years, the Zentangle method. My true passion is exploring methods and tools on how a person can create something remarkable in art, and teaching it to others so they can grow artistically.

CZT® since April 2016
I'm constantly evaluating and listening to Clubbers
Aside from individual feedback through our online group, I am constantly listening and observing students to identify where they need help the most. New lessons are many times tailored to help improve a weak area that I've identified amongst the Clubbers. I WANT Clubbers to grow in their artistic skills! New lessons provide a healthy mix of art theory and Zentangle practice, some more challenging than others. No matter the level, you are SURE to learn new and useful skills through dedicated and constant individual feedback.
Lesson Files
Welcome, Clubber! Things to do here at Art Club
Available in days
days after you get it
Extra Freebies just for you, Clubber
Available in days
days after you get it
"One lesson every 20 days": optimized for growth
I have taught thousands of students over the last 30 years and tested numerous different teaching tactics. I observed that too much information can overwhelm a person, keeping them paralyzed, while too little can make them uninterested and bored. If you are dedicated and committed to growing your skills AND de-stressing through art, 18 to 20 days is the ideal interval that allows you to watch a video lesson, read the accompanying materials, have time to experiment with your own projects and get the individual feedback needed to grow.
Of course, not everyone is the same. Different lessons benefit people in different ways. Even when you don't care for a type of project too much, I can guarantee that you WILL LEARN something out of it, since my lessons are packed with tips and tricks.
This is what people said about Art Club: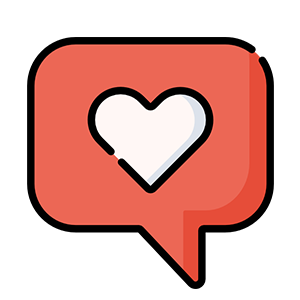 "I am a Zentangle newbie and never ever considered myself to have any artistic ability at all and could not draw a straight line if my life depended on it. I joined the Art Club and LOVE each lesson!!! The dramatic improvements in creativity and drawing I have made continue to blow my mind! My fine motor skills and eye-hand coordination were poor due to neurological damage suffered from a long term illness and thought to be permanent...nope, am improving now and I am having so much fun!!! THANK YOU Eni Oken for sharing your inspiring talent and lessons _ YOU ROCK!!! "

Victoria F. via email
Clubber since May 2017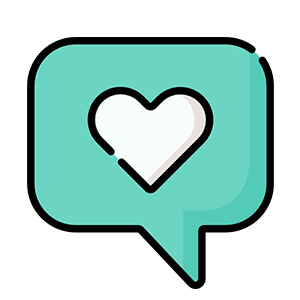 "Thanks, Eni Oken, and all the members of art club who have made this a wonderful place to learn. Eni, I am so grateful for your instruction, the variety of material (something for everyone), the lightheartedness and humor you bring to the lessons, your unfailing cheerfulness coupled with honest feedback, and on and on. I am starting to gradually feel more confident and it's so satisfying to see that change and learning never stop. I bet I'm not the only one who feels this way! Thank you, thank you!"
Hilary Smith, via Facebook
Clubber since Jan 2018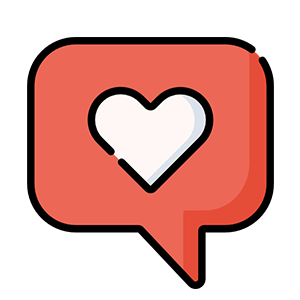 "For anyone reading this who isn't already a member: if you can join, I highly recommend Art Club. You might think that this-or-that lesson doesn't interest you? I'm betting that you will STILL get something from it that you CAN apply to what you're currently working on! Eni's instructions are clear and while she is talking she shows you also by doing it herself. You can learn just from watching with the sound turned off! And she goes into so much detail that is not only interesting, but informative. I have NEVER regretted signing up and recommend it to everyone I know!
P.S. This recommendation was unsolicited, LOL!"
Tandika Star, via Facebook
Clubber since May 2017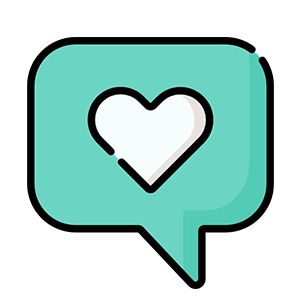 "Eni, I have subscribed to various art instruction websites, but yours is my all-time favorite. Looking through your and other students' tangles is so therapeutic for me. I love how you teach and love that you offer constructive critiques to help improve our skill - a sign of a true teacher. Your work is amazing and one day, and I want to be as good as you "when I grow up." Ha Ha Thank you again!"
-Donna Fuhrmann via email
Clubber since March 2019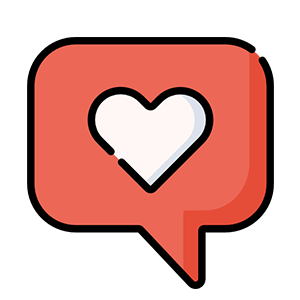 "I always wanted to create beautiful artwork and Eni made that possible. She inspires confidence and creativity that I never knew I had. Each lesson is an eye opener for me. Thanks so much Eni Oken."

Tara Provost, via Facebook
Clubber since September 2017
Still unsure? Read the details:
Frequently Asked Questions
WHAT IS ART CLUB?
Art Club is an art group and subscription, billed monthly, where you get access to EVERY NEW LESSON posted after you sign up. You also get exclusive bonuses, and "Caring Critique" on your work through our private Facebook group. This is the heart of our club, where comments, questions and posts are shared in a safe and nurturing online environment.
WHAT ARE ART CLUB GOALS?
Art Club has two goals: to destress through meditative art and to discover new art methods, techniques and concepts. Although heavily leaning towards Zentangle and Zentangle-Inspired-Art, we also explore many other forms of meditative art (echolines, modular patterns, zendalas, continuous line drawing, coloring, doodling, knot drawing, etc).
DO I GET ALL OF YOUR LESSONS?
Not exactly. This is like a magazine subscription, you get all NEW lessons from the day you sign up, including the latest one. No matter which day of the month you sign up, you get everything new from that moment on. As time goes by, your list of lessons will grow and grow. The sooner you sign up, the more you'll get!
WHAT KIND OF ART LESSONS ARE INCLUDED?
I am a Certified Zentangle® Teacher and explore Zentangle® heavily, however, my lessons also include other forms of Art with Shading, Painting, Coloring and Drawing techniques. I also add other forms of Meditative Art such as mandalas, fantasy houses, dragons, etc. To get a general feel for the type of art lessons I create, visit my shop.
HOW OFTEN DO YOU POST NEW CONTENT?
I release a new major lesson every 18 to 20 days, that means you get MORE than one lesson per month. Typically a new lesson will include a video lasting between 30 to 60 minutes. The lesson is also complemented and enhanced with case-studies, recipe cards, step-outs in downloadable PDF format. Sometimes a "Video to Ebook" is also added to the lesson. Being the compulsive teacher that I am, you can be SURE that you will get more than your money's worth!
HOW ARE THE LESSONS DELIVERED?
Starting since March 2019, Art Club is being transitioned to Teachable platform, a website where you get a personalized login and your own account. The platform is SUPER easy to use and all your bonus, videos and recordings are divided under topics. Although you have ongoing access at any time, I always recommend downloading all your videos and ebooks as soon as possible. Never rely on online websites to archive your digital library, you never know when things will change.
ISN'T IT EASIER TO GET LESSONS INDIVIDUALLY?
If you like to pick and choose, then yes, it might be easier to get my lessons individually at my Lesson Shop. However, you will miss an important component of learning and growing creatively: the individual feedback and direction of a dedicated teacher. I'm always carefully analyzing my Clubbers individually and pointing out ways they can each grow their art skills, in a natural and caring way. Additionally, as a Clubber you get my lessons for much less -- 30% less -- than you would by picking and choosing. New lessons are automatically added to your account!
CAN I CANCEL AT ANY TIME?
Yes, you can cancel at any time. Keep in mind that once you cancel, all activity stops immediately. Also, since this is a digital downloads subscription, there are NO REFUNDS offered unless there was a verifiable mistake, such as a duplicate charge. The good news is that, unlike other memberships, the lessons you already got REMAIN in your account! I always recommend that you make sure you BACKUP your files and downloads before you cancel, never rely on webpages as your archive.
What are you waiting for? Let's do this: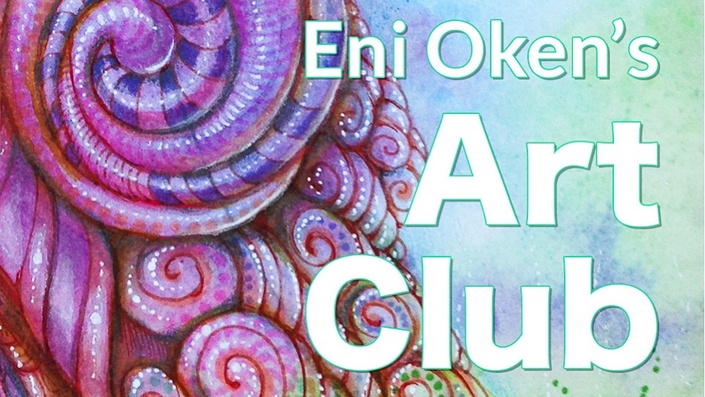 Art Club Subscription