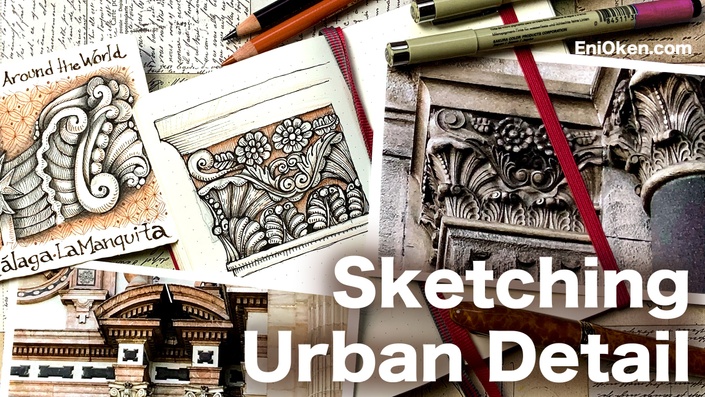 Sketching Urban Detail Lesson
If you love to travel, enjoy the fun of drawing historic architectural details from around the world.

Learn the tips and tricks of sketching urban details on location!
Learn to capture and be inspired by historic urban detail from around the world
• Be inspired by historic detail to create your own art fearlessly

If you an intermediate artist or tangler, you'll learn how to be inspired by historic art and not intimidated by the excessive details. You'll create your own art at your skill level.
• Capture historic detail from around the world when you travel
You'll learn how to select ornamental detail from historic buildings from around the world, avoid pitfalls and be inspired. Learn how to choose the right motifs according to your skill level and ability. Two different levels: intermediate and advanced!
• Learn the techniques and supplies needed to sketch quickly
When do you have time to draw on site during a vacation? You'll learn about the right journal, art supplies and techniques so that you can extract an essential sketch on location and refine your drawings later when you have more time.
• Bring back powerful memories from your next trip

Drawing on site makes your experience much deeper and meaningful. Each time you look at your drawings, you'll be brought back to your trip -- a much more powerful souvenir.
• Case studies and so many tips

Each one of my lessons is packed with details, information and tips for you to learn -- even if you do not plan to take a trip any time soon. Be inspired to draw from photographs too!
WHY THIS CLASS IS IMPORTANT!
Bring back meaningful memories, not just photos
Capturing the details of a historic site requires that you REALLY look at something carefully. Even if you draw quickly, it requires attention to each shape and curve. This makes the experience of being at a place so much more powerful -- creating a long-lasting memory for years to come. Capture drawings on site will forever embed that experience in your mind. This lesson covers all the tips and tricks of how to travel and sketch quickly on location, and all the techniques you can use while you have a few more minutes waiting around for the rest of your tour. The result will be a stunning journal you will cherish forever.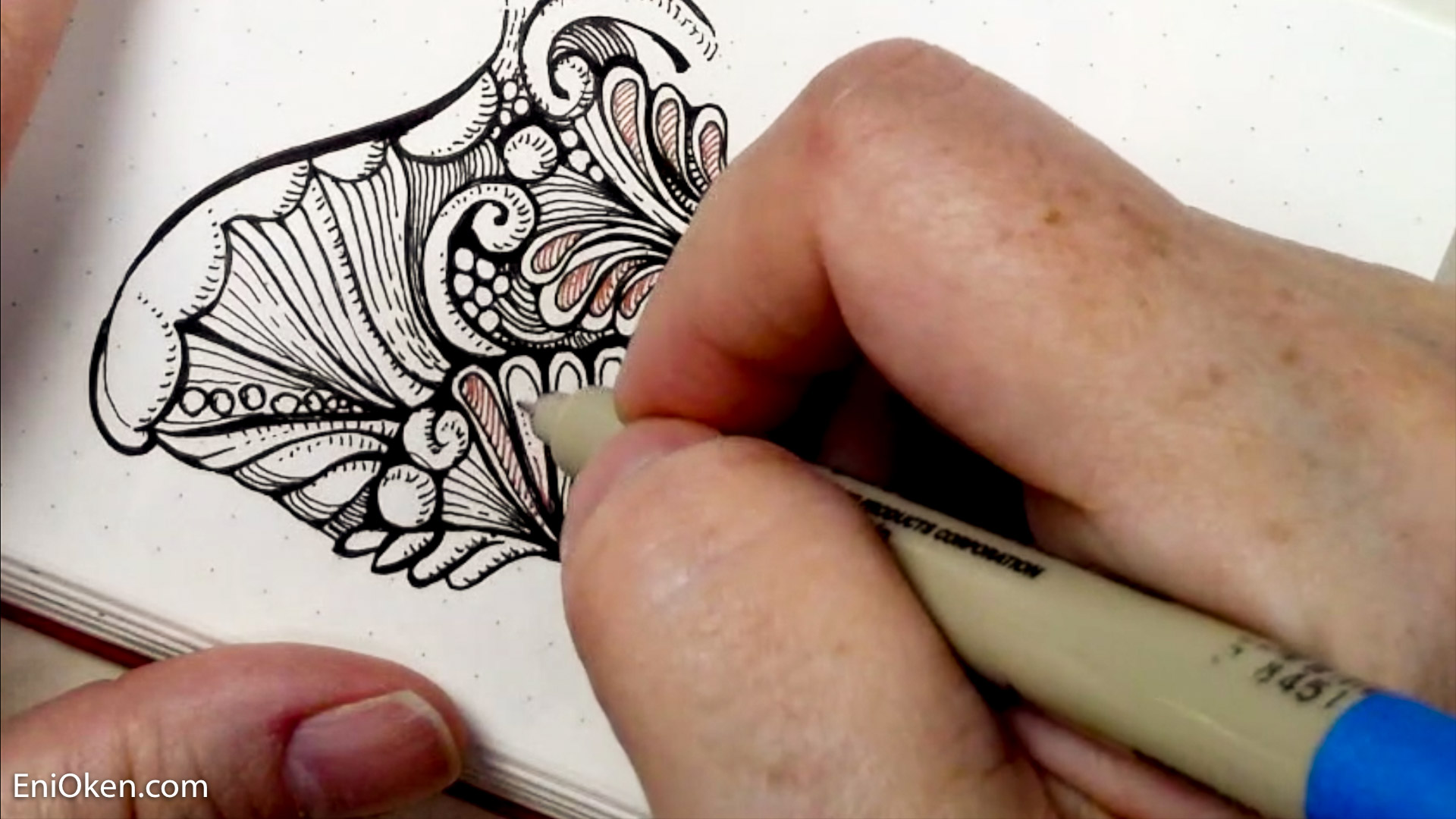 Intermediate/Advanced 1-hour and 5-minutes video lesson, PLUS a 1:30 hour "Virtual Art Tour" video and tons of bonus PDFs
Includes video captions!
Lesson Files
Virtual Art Tour
Available in days
days after you get it
More things you can do
Available in days
days after you get it
Your Instructor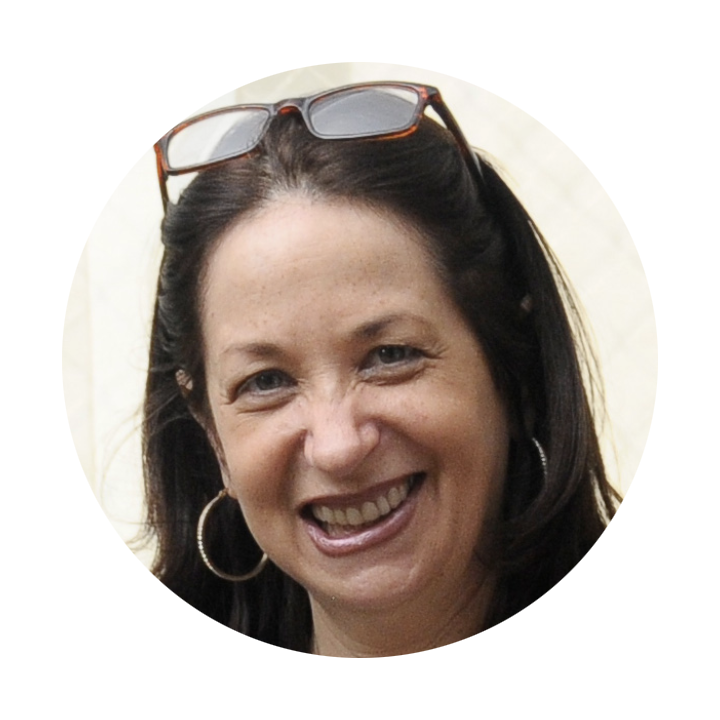 Hi there! I'm Eni Oken, artist since the age of 8, art instructor and teacher for almost 30 years, author of hundreds of articles, tutorials, video lessons and ebooks online and books in print, on various different subjects such as fantasy design, jewelry making and in recent years, the Zentangle method. My true passion is exploring methods and tools on how a person can create something remarkable in art, and teaching it to others so they can grow artistically.

Certified Zentangle Teacher® since 2016
Learn to capture and be inspired by historic urban detail from around the world
Frequently Asked Questions
What do I get with this bundle?
You get the files and downloadables listed in the Lesson and Files section. These can include downloadable videos, step-outs in PDF format, ebooks or others. Each lesson is different, so check carefully!
For how long can I access this lesson?
For as long as EniOken.com's lessons are hosted on the teachable platform. Although there is no expiration date, it is strongly recommended that you always download your goodies -- you never know when technology will change. Keep your library backup and safe.
Create a stunning visual journal with more than drawings, learn to create memories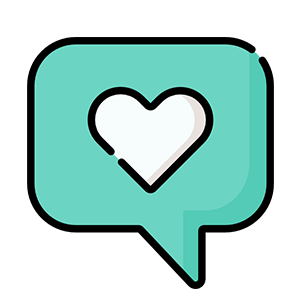 "This lesson was such an eye-opener for me, Eni!! I've never before had any instruction in sketching. Years ago I tried and tried - to no avail - to "draw what I saw". Giving no thought to seeking professional instruction, I just assumed I was "not an artist" and let it go ... feeling defeated. Zentangle has allowed me to shed that negative label. Over the last 7 years I have experienced so much joy in opening up to the creativity that I'd buried! Then I watched THIS lesson. OMG! Your words and your drawing tools melted away veil after veil of mystery, at first igniting in me the excitement of possibility and then convincing me that I can do this!!!!! What a gift. What a VALUABLE gift you've given me. I can't wait to see you again at TangleU next year and give you a big hug of gratitude! :)"
Jan Brandt via email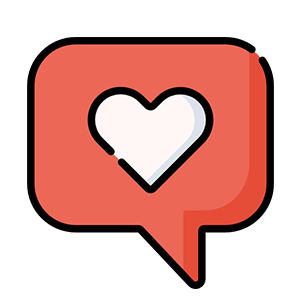 Dear Eni, thanks a lot for making it sooo easy. I love urban sketching, but never tried it before because I thought it was very difficult. But as you say, it doesn't have to be exactly the same, only a little similar. Now I'll try it. Thanks again for encouraging us to try new things!
Maria Tovar via email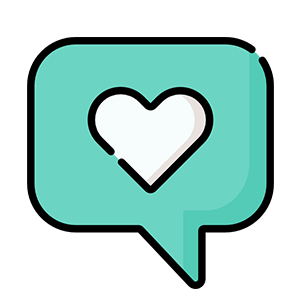 "Just watched my first lesson since joining the Art Club. I had a wonderful time and it has given me some great ideas for when I'm out sketching in the field. I am sure I will be using these techniques over and over. Thanks Eni. "
Christine Powell via email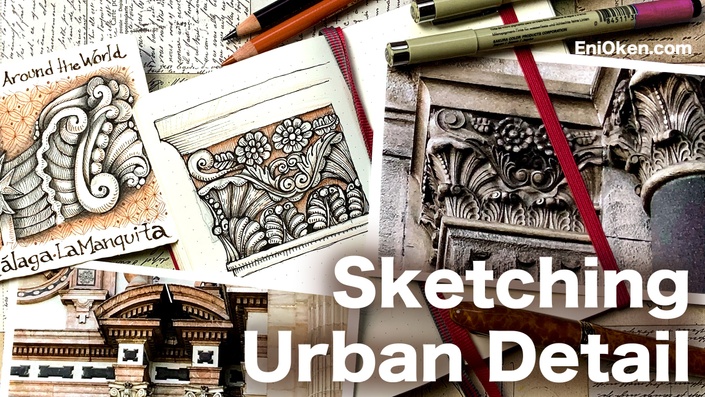 Sketching Urban Detail Lesson