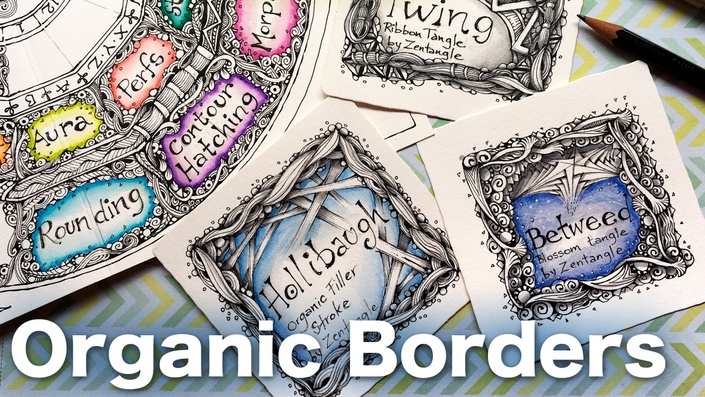 Organic Borders Lesson
Transform your cards and art into masterpieces by adding intricate organic borders. But don't be fooled by their complexity, there is a method to the madness.
Learn to draw intricate, complex organic borders
• Understand the logic behind apparent randomness
Just like in nature, organic borders look complicated, but they are not. There is a logic and structure behind the construction of apparent chaos.
• Draw borders for cards, affirmations and more
Transform a simple card into a masterpiece by adding an organic border. You can use these beautifully intricate borders to embellish tangle cards, affirmations, friendship cards, Zentangle cartouches, Zentangle Dingbatz and so much more!
• Learn the basic components of organic borders
You'll be surprised at how easy these borders are to draw, once you understand their underlying structure. In this lesson, you'll use tangles that you love and know well to create super complex borders!
• Embellish a Zentangle spinner
I'll even show you how to create an alternative version of the Zentangle spinner: instead of using tangles, you can add tangle enhancers, and add organic borders to create a masterpiece.
• And so many tips and tricks!
Every lesson is packed with tips that can help you with ALL of your projects and make you a better artist.
WHY THIS LESSON IS IMPORTANT!
The Method to the Madness
In this lesson, you'll learn how even the most complex systems can sometimes be broken down to an essential structure. Just like in nature, structures that look super intricate can be mastered by carefully identifying a few core, basic elements. As most random things in life, there is an underlying structure that makes everything make sense. This lesson is all about "boiling things down to essentials".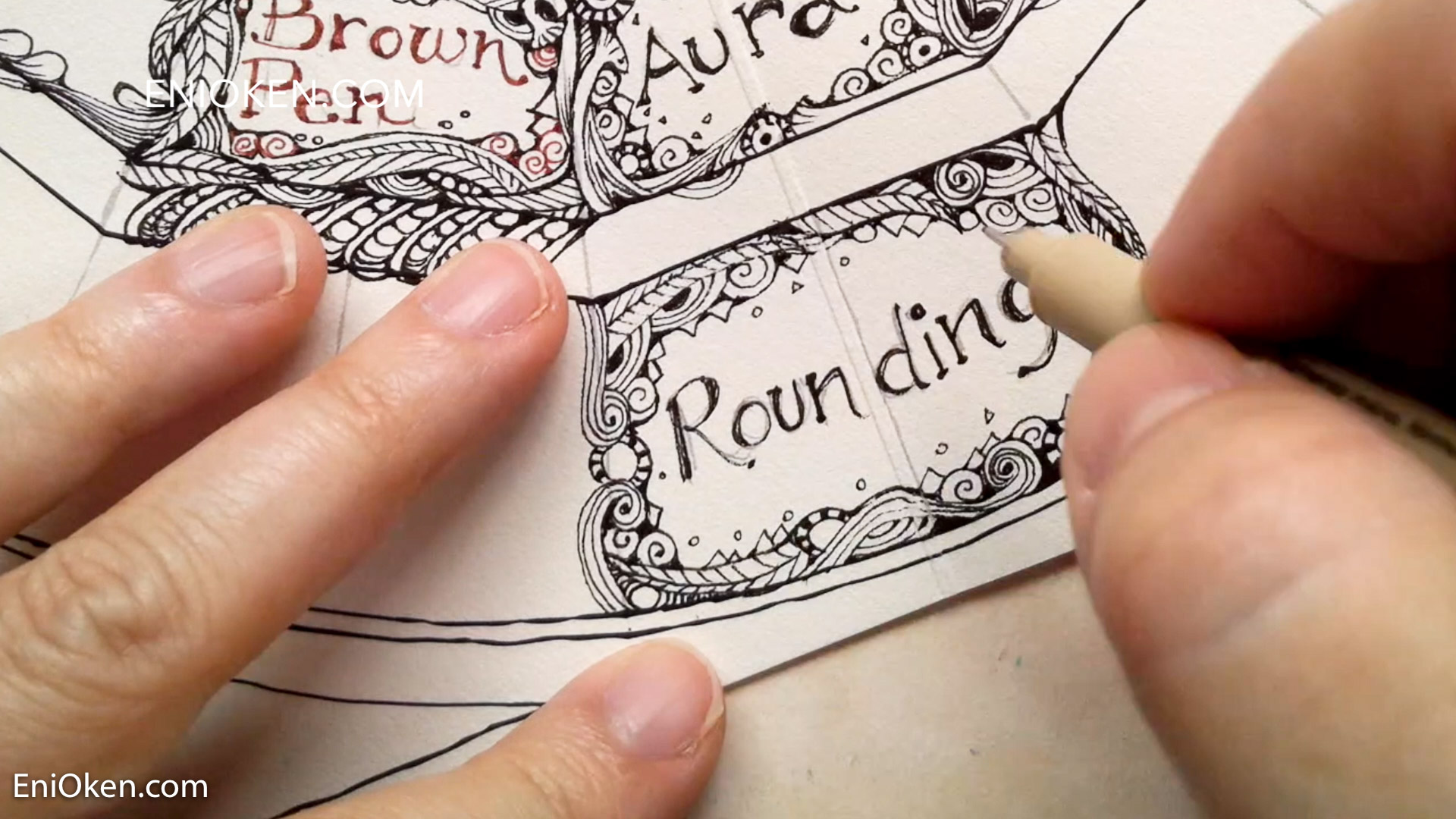 Intermediate 1-hour long video lesson, including an ebook and bonus PDFs
Includes video captions!
Your Instructor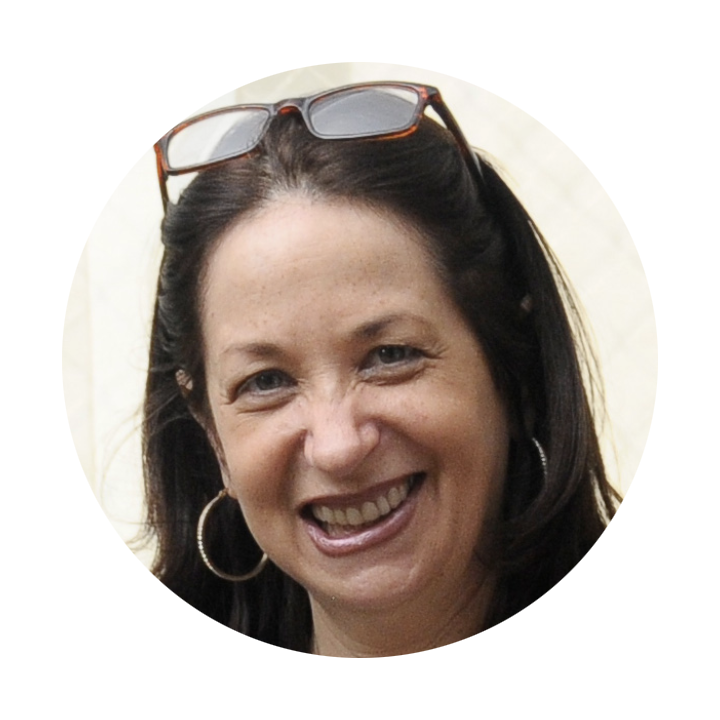 Hi there! I'm Eni Oken, artist since the age of 8, art instructor and teacher for almost 30 years, author of hundreds of articles, tutorials, video lessons and ebooks online and books in print, on various different subjects such as fantasy design, jewelry making and in recent years, the Zentangle method. My true passion is exploring methods and tools on how a person can create something remarkable in art, and teaching it to others so they can grow artistically.

Certified Zentangle Teacher® since 2016
Learn how to create intricate organic borders for cards and journals
Frequently Asked Questions
What do I get with this bundle?
You get the files and downloadables listed in the Lesson and Files section. These can include downloadable videos, step-outs in PDF format, ebooks or others. Each lesson is different, so check carefully!
If I enroll here, does it mean that I am part of Art Club?
Not exactly. Art Club is an ONGOING subscription where subscribers enjoy content at a very low, discounted price and participate in live sessions. Clubbers also get ongoing feedback from me in a private Facebook group. By getting this bundle, you can enjoy the same content, at the regular, a-la-carte price.
Do I get immediate access to the video and downloadables?
Yes! Immediately after purchase, you can access the entire bundle: video, ebook and printable PDFs. Make sure to download everything as soon possible and keep your library safe.
For how long can I access this lesson?
For as long as EniOken.com's lessons are hosted on the teachable platform. Although there is no expiration date, it is strongly recommended that you always download your goodies -- you never know when technology will change. Keep your library backup and safe.
An optional bonus project, learn how to embellish the Zentangle Spinner (Project Pack #4) to create a stunning piece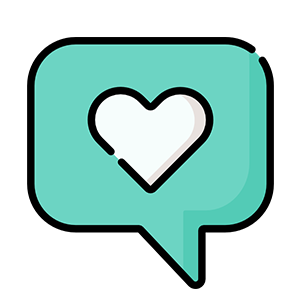 Just finished watching the video on Organic Borders and wanted to let you know how much I like this lesson! I know it will be a challenge for me, but I plan to practice, practice and practice more till I come up with at least one decent one to post! I am so in awe of what you come up with for us to try! I appreciate all the hard work you put into the lessons along with the recipe cards and step outs for us to print.
Carmen Clayton, via email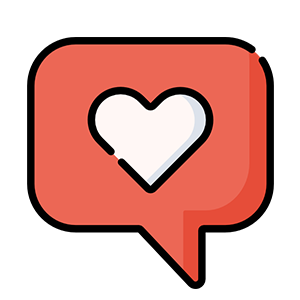 "I loved this lesson on organic borders. One of the drawings I am working on needed a border. Now I know how to do it. I had fun practicing the different borders during the video. I kept pausing so I could practice the different tangles. Awesome lesson."

Sandra Mitchell, via Facebook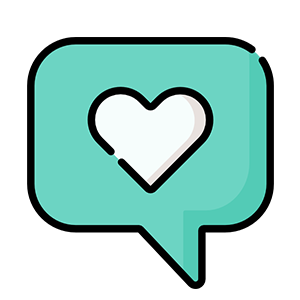 "I am so in love with this lesson, thank you for all the exploration and showing how to."

Diana Schreur via Facebook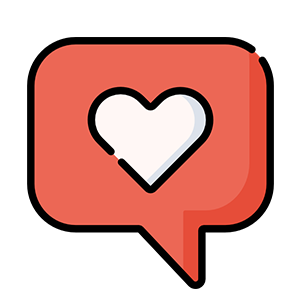 "I have been enjoying the Organic Borders immensely! I like to create samplers, and hang them in my studio to remind me of different patterns, techniques, etc. After doing several Organic Borders tiles, I wanted to have a way to remember the great ideas from your book. I happened to have an extra Zentangle spinner, which worked beautifully. Thanks again for all the inspiration!
Jennifer S. via email
What are you waiting for? Let's do this: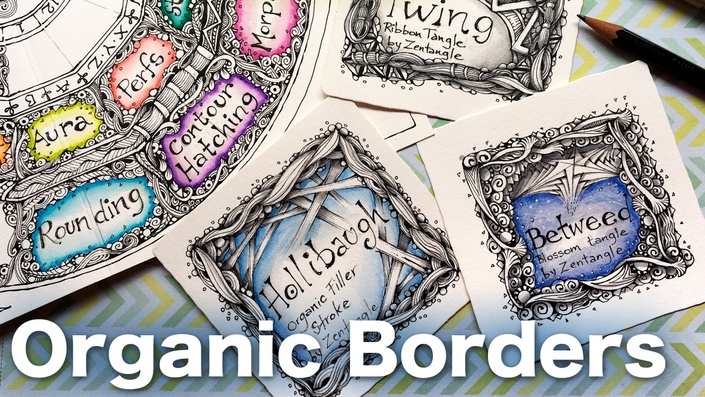 Organic Borders Lesson