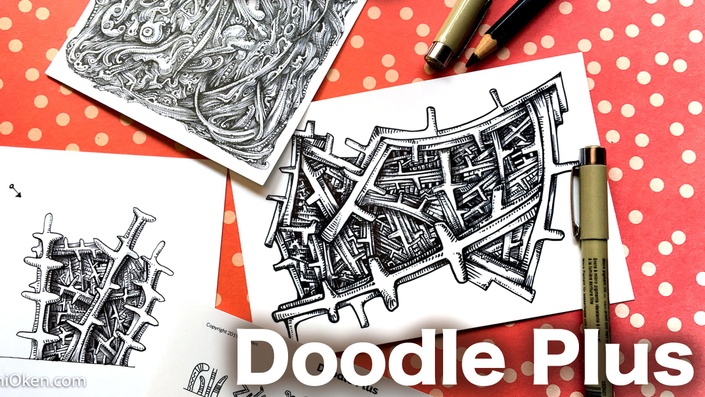 Doodle Plus Lesson
Learn how to elevated the simple "doodle" into masterpieces of detail and intricacy by using the secret sauce of hatching.
This is NOT the same thing as Zentangle®, but full of meditative goodness!
Drawings so intricate, they can hardly be called "doodles!"
• Understand the structure behind apparent chaos
Even though doodles lack a formal method, they DO have a basic structure. Understanding that structure will allow you to create doodles that are incredible, jaw-dropping intricate!
• Learn to draw patterns, similar but not the same
One of the characteristics of doodlers is lack of perfect repetition, patterns are repeated similarly but not the same. Learn how to create variation within a theme, unifying a pattern design so that it looks integrated.
• Understand the differences and similarities between Zentangle and Doodle Art
If you are a "tangler", then you'll then understand the differences and similarities between Doodling and the more structured Zentangle method. Just like Zentangle, doodle artists use repetitive patterns to create intricate and meditative designs, full of Zenflow.
• Learn the secret sauce of Doodle Plus
The secret sauce of incredible doodle artists is their infinite patience in adding details, hatching and minute treatment to the inked art. Learn the different kinds of treatment you can add, and very specific types of hatching to form deep shading and endless intricacy.
• Endless Zenflow while creating impressive drawings
One of the most pleasant side effects of Doodle Plus is countless hours of Zen flow, that wonderful meditative state where you lose all track of time. Learn how to create doodles that not only provide that relaxation, but also produce incredible pieces of art. You won't believe your own results!
• And so many tips and tricks!
Every lesson is packed with tips that can help you with ALL of your projects and make you a better artist.
WHY THIS LESSON IS IMPORTANT!
You can do it too
If you are constantly amazed at what online doodlers can do, get ready to be the center of attention yourself. You'll learn how to create impressive doodles, and how it is simply a matter of understanding the structure behind the chaos. Although it is no Zentangle -- lacking a formal method -- Doodle plus does have some structure. Understanding the structure and what makes a doodle turn into a piece of art is crucial so that you too, can produce those jaw-dropping results. And, getting tons of Zen flow in the process!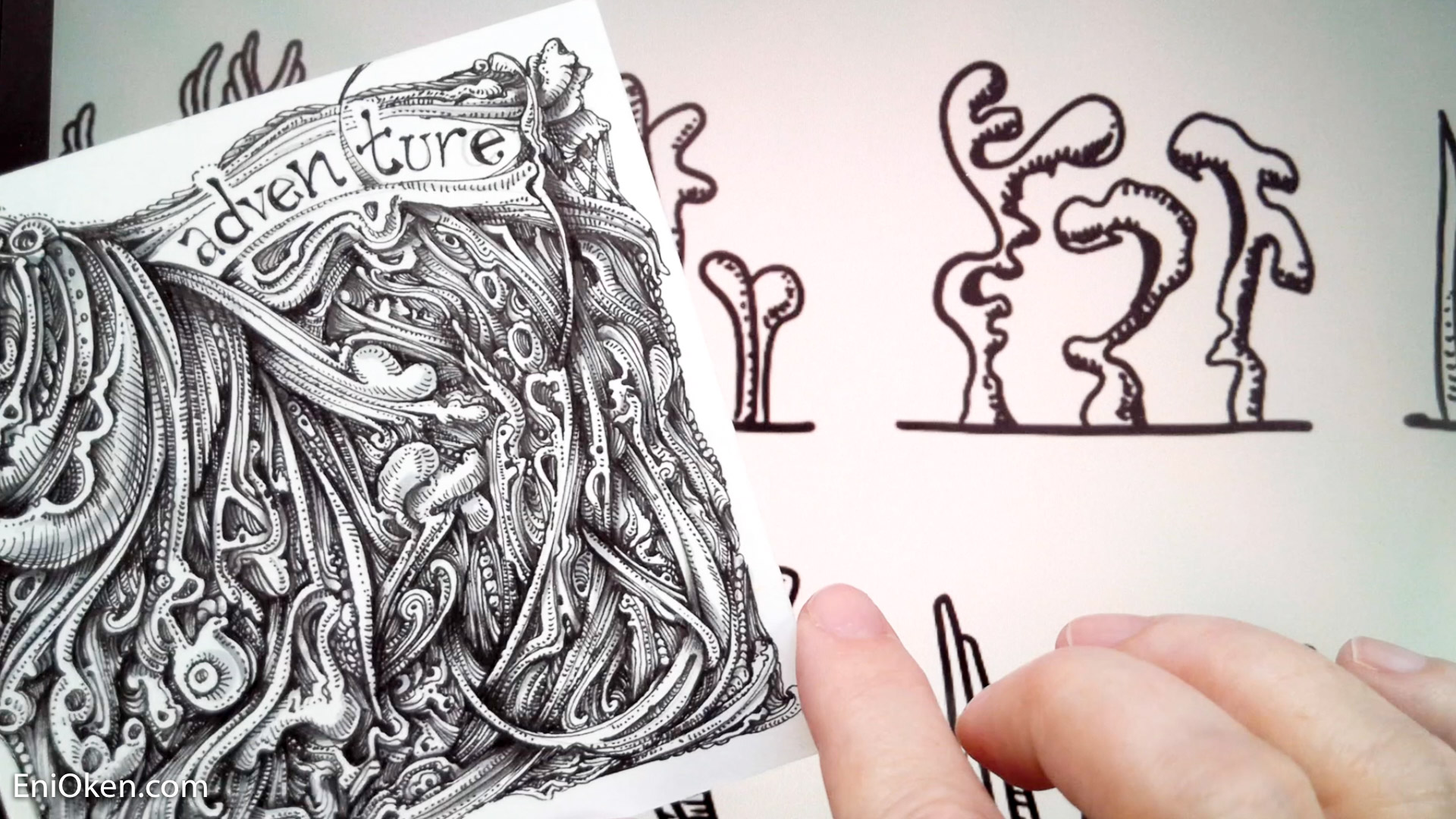 An Important Note!
Please note that doodling and Zentangle are often confused and thought of as being the same thing. And although they share some similarities, they are not the same.
The Zentangle method is an easy-to-learn, relaxing, and fun way to create beautiful images by drawing structured patterns developed by Rick Roberts and Maria Thomas. The original Zentangle method is made of eight specific steps. You can learn more about Zentangle at Zentangle.com.
Doodling, on the other hand, usually means drawing randomly and completely without aim. Doodle Plus is a name I came up to describe a set of basic guidelines and procedures that are commonly used by artists who describe themselves as doodlers, producing intricate and detailed designs that go beyond simple scribbles.
Although doodlers use repetitive patterns and sometimes follow some basic artistic guidelines, they lack the formal structure found in the Zentangle method. The guidelines found in this lesson are just the ones that I was able to compile for you based on my own observations, many doodlers might work differently.
Please remember that I am a Certified Zentangle Teacher.
Intermediate 37-minute long video lesson, including a 27-page ebook and bonus PDFs
Includes video captions!
Lesson Files
Doodle Plus Lesson
Available in days
days after you get it
More things you can do
Available in days
days after you get it
Your Instructor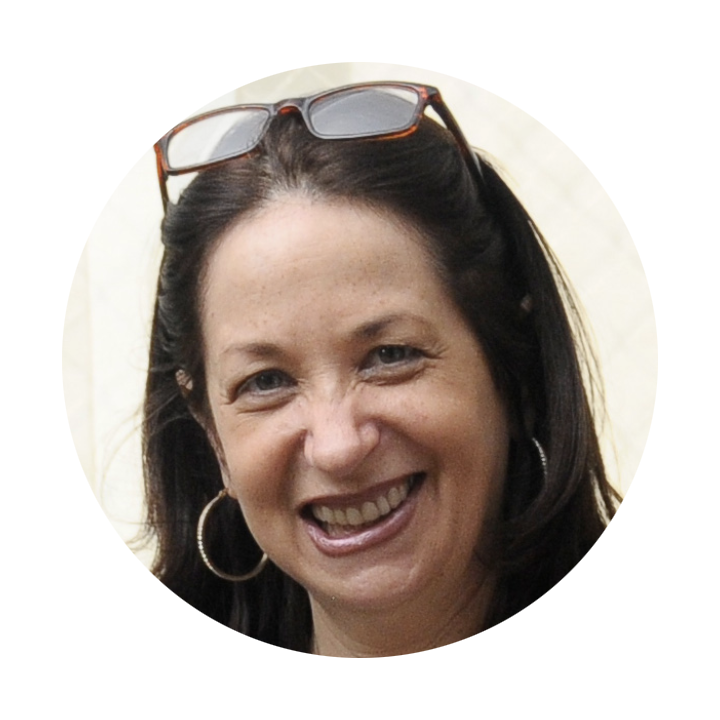 Hi there! I'm Eni Oken, artist since the age of 8, art instructor and teacher for almost 30 years, author of hundreds of articles, tutorials, video lessons and ebooks online and books in print, on various different subjects such as fantasy design, jewelry making and in recent years, the Zentangle method. My true passion is exploring methods and tools on how a person can create something remarkable in art, and teaching it to others so they can grow artistically.

Certified Zentangle Teacher® since 2016
Create impressive "Doodles" while reaching tons of Zen flow
Frequently Asked Questions
What do I get with this bundle?
You get the files and downloadables listed in the Lesson and Files section. These can include downloadable videos, step-outs in PDF format, ebooks or others. Each lesson is different, so check carefully!
If I enroll here, does it mean that I am part of Art Club?
Not exactly. Art Club is an ONGOING subscription where subscribers enjoy content at a very low, discounted price and participate in live sessions. Clubbers also get ongoing feedback from me in a private Facebook group. By getting this bundle, you can enjoy the same content, at the regular, a-la-carte price.
Do I get immediate access to the video and downloadables?
Yes! Immediately after purchase, you can access the entire bundle: video, ebook and printable PDFs. Make sure to download everything as soon possible and keep your library safe.
For how long can I access this lesson?
For as long as EniOken.com's lessons are hosted on the teachable platform. Although there is no expiration date, it is strongly recommended that you always download your goodies -- you never know when technology will change. Keep your library backup and safe.
Learn the "Secret Sauce" of Doodling: inked hatching and minimal shading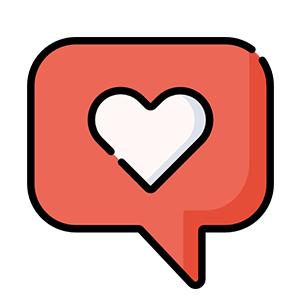 Doodle plus is one of my favorite lessons. I really enjoy the whole process! It's time consuming but it brings me much zen flow !

-Carine Masschelein via email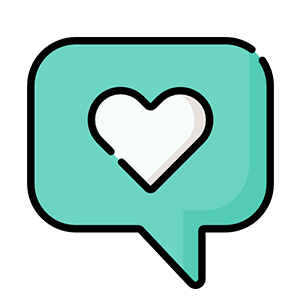 "Yay!! This so fun! I love the tiny detail. Going tinier and tinier and doesn't have to be perfect. So relaxing."
Sandra Mitchell via email
Loved this lesson Eni! This lesson opens up to so many possibilities! Very different from the traditional designs that I generally use! I can feel the difference in the way I think or how I layout these doodles compared to traditional Zentangle patterns. Real fun lesson!!
-Valli Ganti via email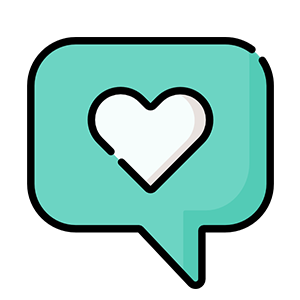 "I can't give this lesson enough praise! Every time I start a new tile it just mesmerizes me! There is so much choices to start with in choosing a couple of patterned that make such an interesting piece. I have enjoyed this lesson every time start a new tile— so much Zen flow and FUN! Thank you Eni for a great lesson!"
-Carmen Clayton via email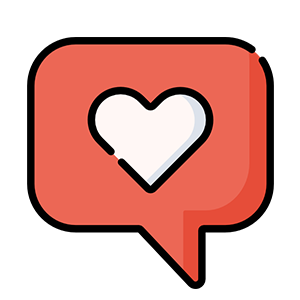 "The Doodle Plus lesson has turned into a surprise favorite for me, and I see myself using that style over and over and over. What I thought I'd find tedious based on past experience with hatching turned out to be wonderfully relaxing and induces an almost guaranteed artistic flow. Love it!"
-Jenna Black via email
What are you waiting for? Let's do this: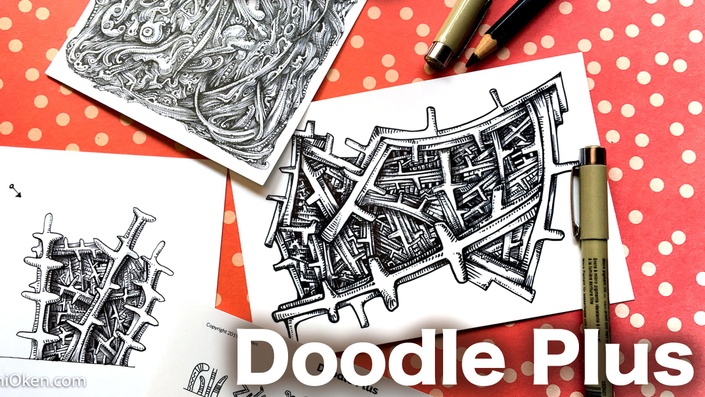 Doodle Plus Lesson