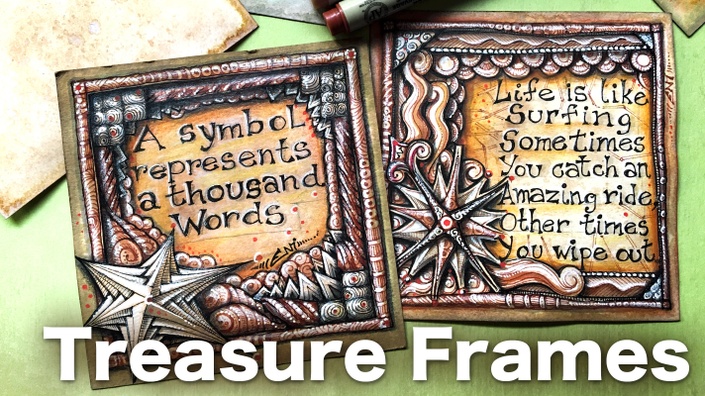 Treasure Frames Lesson
Almost a sequel to Tan Treasure, this hour long lesson shows you how to prepare your own "Tan Parchment" tiles and how to create beautiful 3D tangle framed quotes using Renaissance techniques
In this lesson you will learn:

• Develop your own "Tan Parchment" tiles using distress ink and regular cardstock paper
• How to center, frame and transfer a quote on to a tan tile
• How to plan composition of the tile for maximum use of the space
• How to create Zentangle® Renaissance techniques with brown and black pen
• How to plan and create beautiful 3-Dimensional tangled frames around your quotes
• How to add white highlights and dark shadows
• How to produce an antiqued, treasure map look
• And so many tips and tricks!
WHY THIS LESSON IS IMPORTANT!
Make your important quotes feel more precious
Framing and embellishing quotes is a wonderful activity to do, not only for personal affirmations, but also as cards and important messages to loved ones. Affirmations need framing and beauty if they are to be taken to heart! This lesson helps you to add importance to words -- you can also use these techniques in your journal or as gift cards. Make the words count more by adding gorgeous "antiqued" framing!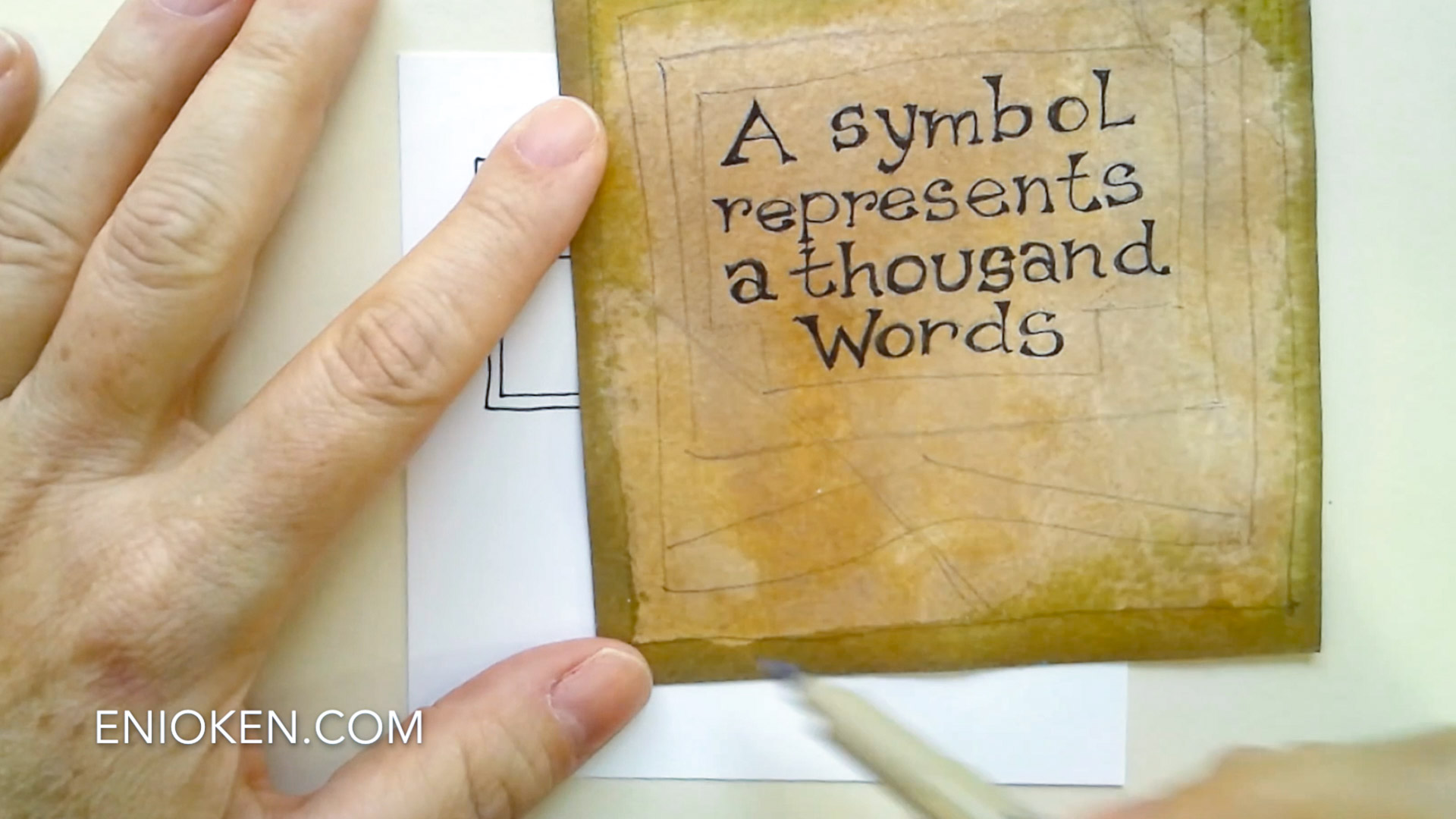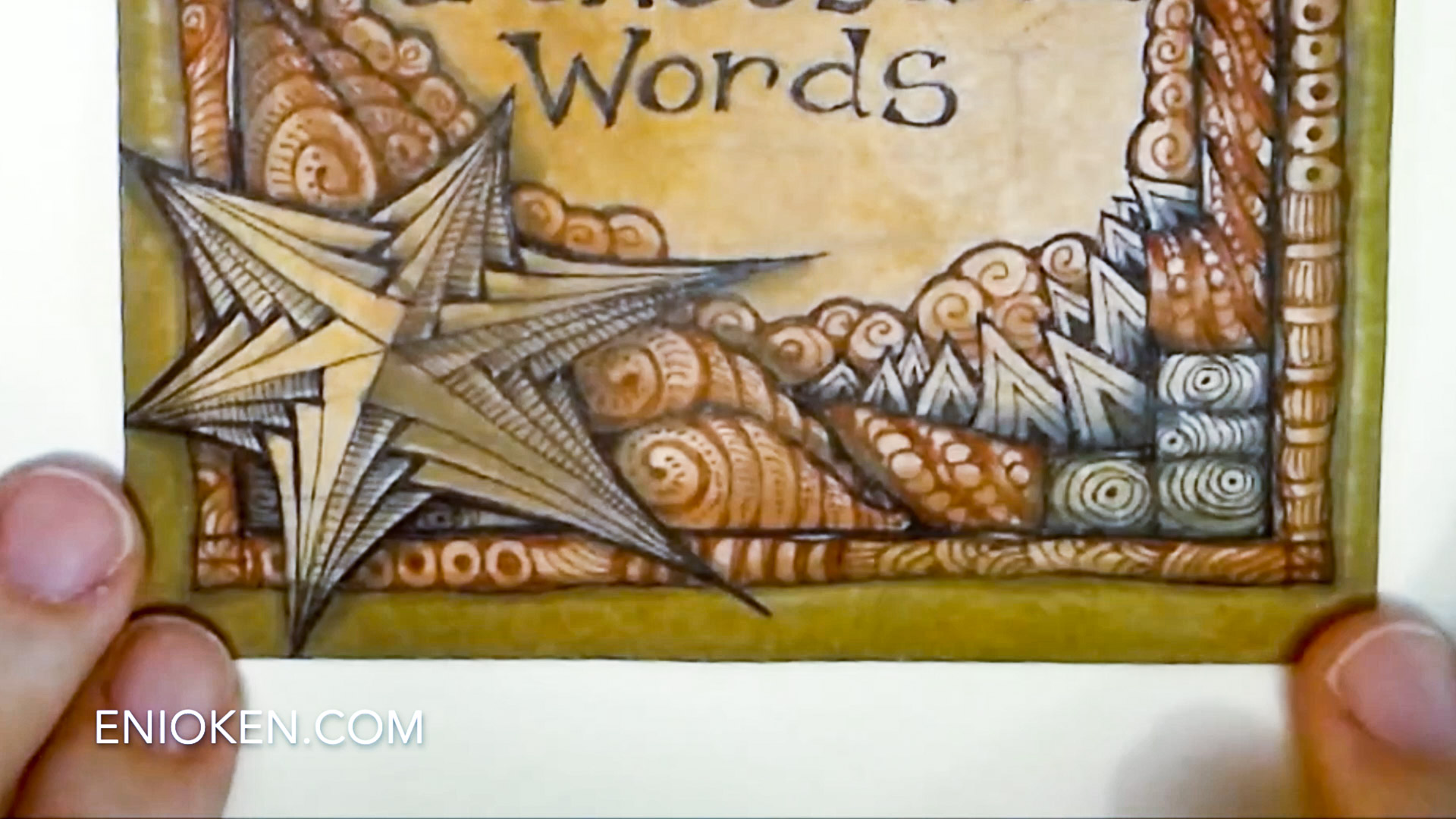 Advanced 1-hour long video lesson, including bonus PDFs
Includes video captions!
Lesson Files
Treasure Frames Lesson
Available in days
days after you get it
More things you can do
Available in days
days after you get it
Your Instructor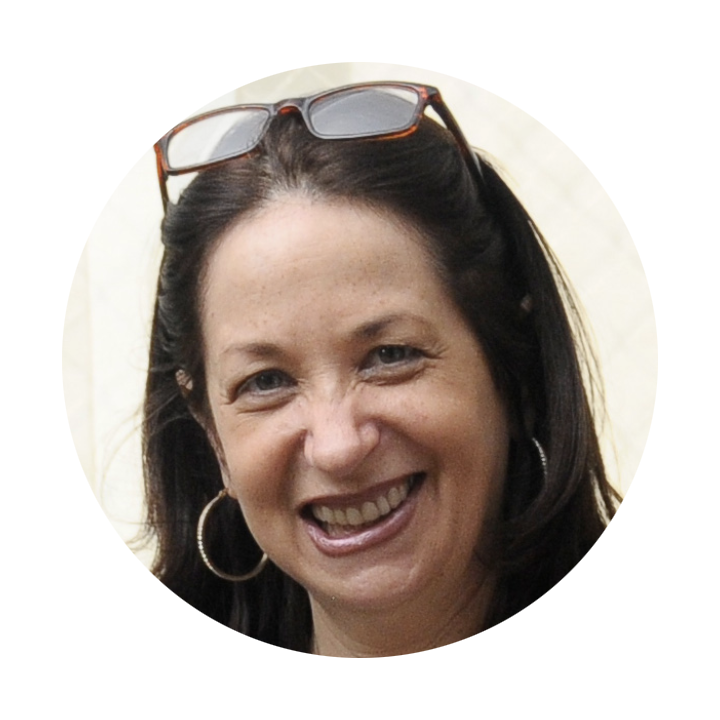 Hi there! I'm Eni Oken, artist since the age of 8, art instructor and teacher for almost 30 years, author of hundreds of articles, tutorials, video lessons and ebooks online and books in print, on various different subjects such as fantasy design, jewelry making and in recent years, the Zentangle method. My true passion is exploring methods and tools on how a person can create something remarkable in art, and teaching it to others so they can grow artistically.

Certified Zentangle Teacher® since 2016
Learn how to create beautiful dimensional frames around quotes using Renaissance techniques over tan paper
Frequently Asked Questions
What do I get with this bundle?
You get the files and downloadables listed in the Lesson and Files section. These can include downloadable videos, step-outs in PDF format, ebooks or others. Each lesson is different, so check carefully!
If I enroll here, does it mean that I am part of Art Club?
Not exactly. Art Club is an ONGOING subscription where subscribers enjoy content at a very low, discounted price and participate in live sessions. Clubbers also get ongoing feedback from me in a private Facebook group. By getting this bundle, you can enjoy the same content, at the regular, a-la-carte price.
Do I get immediate access to the video and downloadables?
Yes! Immediately after purchase, you can access the entire bundle: video, ebook and printable PDFs. Make sure to download everything as soon possible and keep your library safe.
For how long can I access this lesson?
For as long as EniOken.com's lessons are hosted on the teachable platform. Although there is no expiration date, it is strongly recommended that you always download your goodies -- you never know when technology will change. Keep your library backup and safe.
Learn how to create super dimensional tangled frames around your favorite quotes
What are you waiting for? Let's do this: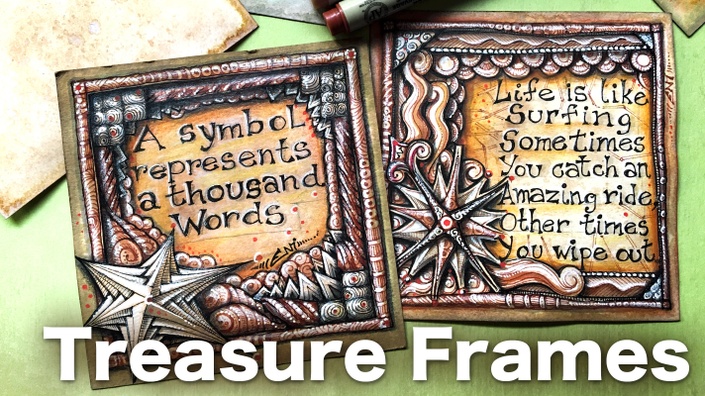 Treasure Frames Lesson