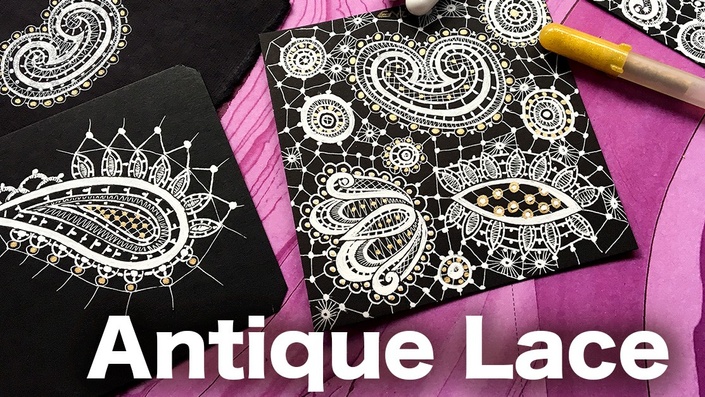 Drawing Antique Lace Lesson Bundle
Remember your grandmother's lace? Learn the tricks and tips on how to make your drawings look like white lace snippets, drawn over black paper.
Learn to draw lovely, delicate lace
• Understand how lace is built
To be able to draw it, you must understand it. Learn the very basic structure of how lace is built. It will be your "aha!" moment!
• Draw entire lace pieces or just a single motif
Needlelace is made of different motifs that are connected in certain ways. You can draw lace as large or as small as you like!
• What makes a drawing have that lacy feeling?
You'll learn the secrets of how to make any drawing -- using any kind of pen over paper -- have a lacy feeling, once you understand how lace is built.
• White lace over black
In this lesson you'll learn how to draw and apply white gel pen over black paper to create gorgeous white lace. One full project in the main lesson, plus a second project in the bonus video.
• And so many tips and tricks!
Every lesson is packed with tips that can help you with ALL of your projects and make you a better artist.
WHY THIS LESSON IS IMPORTANT!
The Invisible Thread
In this lesson, you'll learn how to identify the characteristics of a piece of lace. Once you understand those basic traits, you can create any kind of design with a lacy look! You'llA secondary but extremely valuable lesson is to grasp the importance of line-width contrast. This lesson is all about contrast and connections.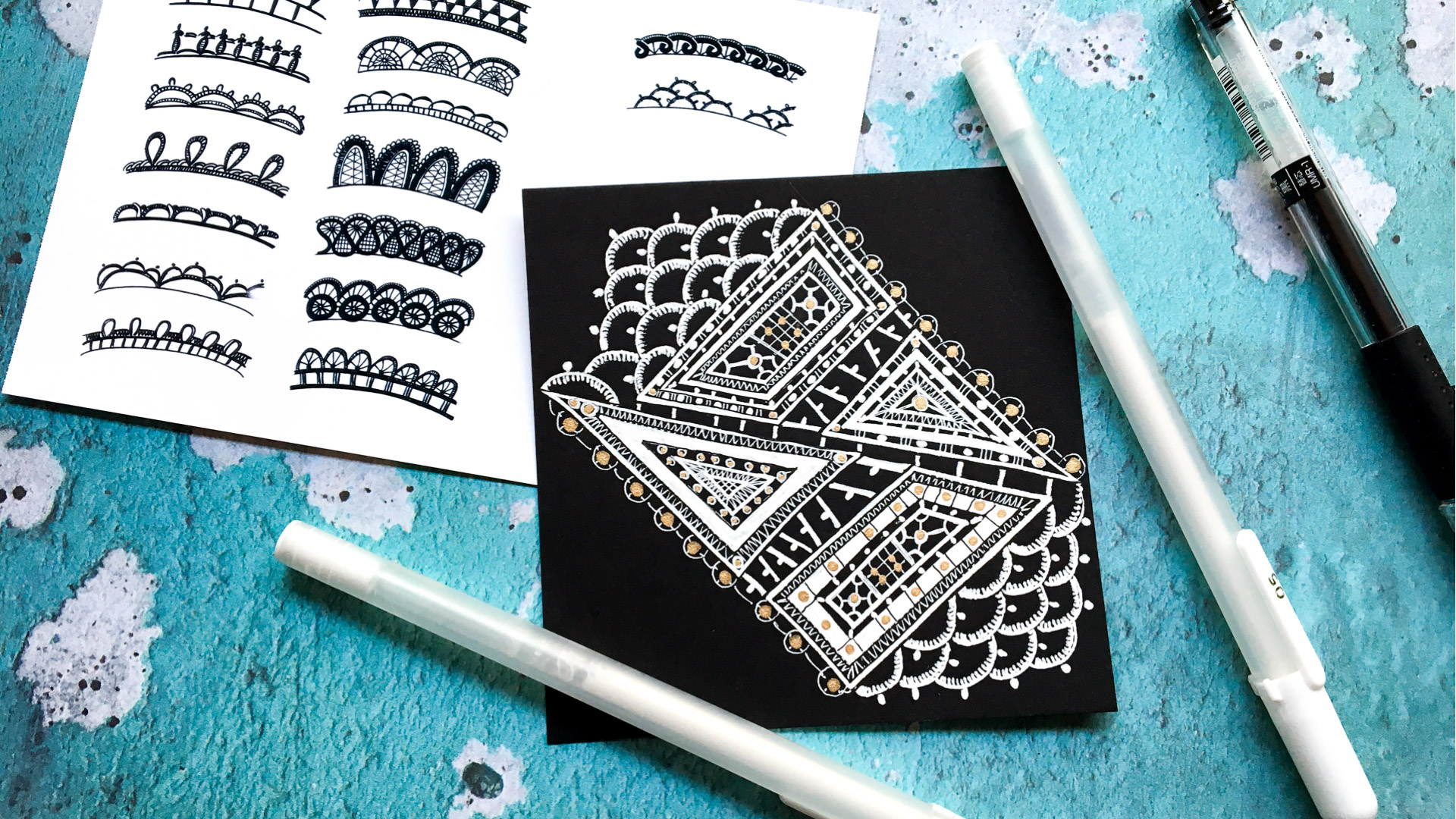 Advanced 56-minute long video, including an ebook, bonus PDFs and supplemental video
Your Instructor

Hi there! I'm Eni Oken, artist since the age of 8, art instructor and teacher for almost 30 years, author of hundreds of articles, tutorials, video lessons and ebooks online and books in print, on various different subjects such as fantasy design, jewelry making and in recent years, the Zentangle method. My true passion is exploring methods and tools on how a person can create something remarkable in art, and teaching it to others.

CZT® since April 2016
Frequently Asked Questions
What do I get with this bundle?
You get the files and downloadables listed in the Lesson and Files section. These can include downloadable videos, step-outs in PDF format, ebooks or others. Each lesson is different, so check carefully!
If I enroll here, does it mean that I am part of Art Club?
Not exactly. Art Club is an ONGOING subscription where subscribers enjoy content at a very low, discounted price and participate in live sessions. Clubbers also get ongoing feedback from me in a private Facebook group. By getting this bundle, you can enjoy the same content, at the regular, a-la-carte price.
Do I get immediate access to the video and downloadables?
Yes! Immediately after purchase, you can access the entire bundle: video, ebook and printable PDFs. Make sure to download everything as soon possible and keep your library safe.
For how long can I access this lesson?
For as long as EniOken.com's lessons are hosted on the teachable platform. Although there is no expiration date, it is strongly recommended that you always download your goodies -- you never know when technology will change. Keep your library backup and safe.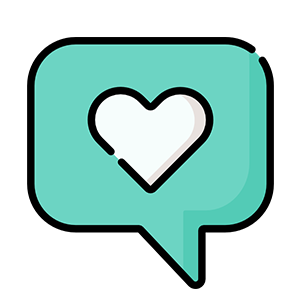 "This was really cool to learn how you can translate a lace pattern of fabric into a delicate piece of art work. My grandmother and mother used to do some lace work, so it struck a very fond "memory cord" in me. Thanks for the presentation and opportunity to create!"

-Jayne Carbone via email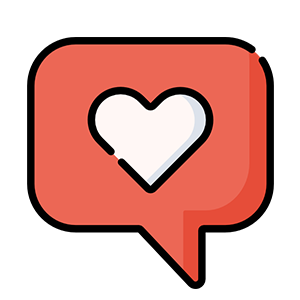 "I'm only halfway through our new antique lace tutorial but I had to hit Pause button to share how much I love this lesson. As I am listening, it seems I am feeling Eni's love for her grandmother and I feel similarly towards mine. Some of the old arts that were created by our ancestors are falling away. My great aunt did "tatting", my grandmother was a seamstress and loved to crochet, my mother embroidered, etc. I had to stop the video because my eyes were filled with tears as I thought of those who came beofre and to whom we owe so much. Thank you, Eni, for reminding me of some deeply treasured people/memories and simpler time. Now I can continue watching and learning...

Paula S. via facebook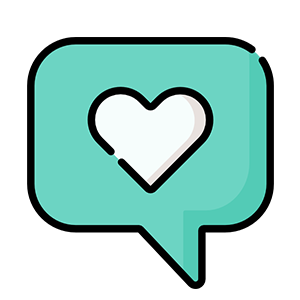 "I can't seem to stop with the lace! I plan to do another one for a total of four and have them framed. I must be chaneling my great aunt-she was a crochet enthusiast and crafter.
What are you waiting for? Let's do this: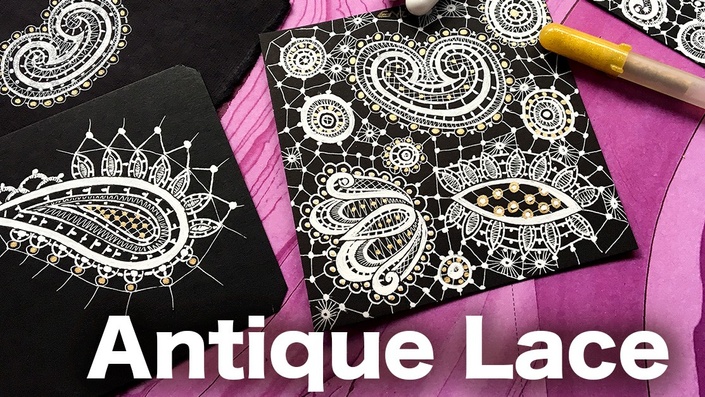 Drawing Antique Lace Lesson Bundle