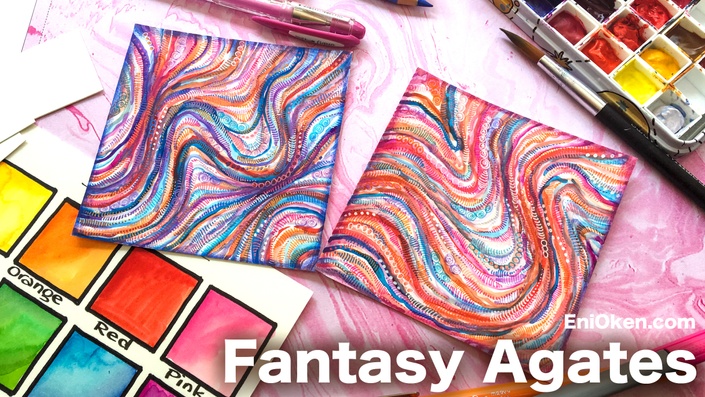 Fantasy Agates Lesson
Learn how to create these lovely and soothing Fantasy Agates using watercolors and fine-liners.
Dominate colorful palettes without stressing about color theory with my easy-to-learn method!

Mindfulness, meditation and color
• Learn how to prepare a "Color chart" using the paints you already have
Did you know that I have extensive background as a color theory artist? After teaching art theory for years, I came across a unique and super easy way to choose a color palette, using the paints I already have. All it requires is for you to create a "Color chart" with your own paints, no extra fancy purchases required.
• Learn to select a complex color palette using my unique method
My unique method is so painfully simple, you will slap your head when you understand it. It's based on the concept of "exclusion", the opposite of "inclusion". Learn how excluding certain colors can help you to create the cohesive palette you are looking for.
• Learn how to avoid pitfalls when selecting colors for watercolor art
Watercolors are a complex and yet wonderful medium. Choosing colors for this media requires understanding some of the issues that can arise from it. The lesson helps you to understand how to choose the best colors so that you keep your palette intact throughout the project.
• Understand the way colors combine, without the bore of traditional color theory
Fractalizing tangles is not simply a matter of changing the scale of a tangle. The secret to using Fractals successfully is applying a solid Fractal Rule, which does more than simply change the size of the tangle fragment.
• Learn to create beautiful and soothing "Fantasy Agates"
One of the most important aspects of creating art is the soothing and meditative quality of the process. When you create these beautiful, colorful Fantasy Agates, you get ultimate "Zen flow", in a very soothing process.
• Learn to use Fantasy Agates as a background for your blossom tangles
You can also use these Fantasy Agates as a background for your tangled work, especially if you plan to use a large, focal "blossom" tangle (a tangle pattern that stands alone and commands a lot of focal attention).
• Learn to use the tangle Indyrella
This tangle can be a huge help to fill up the dense tapestry that forms these Fantasy Agates. Learn how to draw Indy-rella, one of my favorite flat tangles.
• And so many tips and tricks!
Every lesson is packed with tips that can help you with ALL of your projects and make you a better artist.
WHY THIS LESSON IS IMPORTANT!
Learn to feel secure about color
I've heard it a million times, "I am not sure how to pick a color palette for my art, I don't know enough about color theory". Well, you don't need to! My unique method will show you how you can select a complex color palette without knowing anything about color theory. With this lesson, you'll learn how to create a simple chart of colors based on your own paintbox, using simple color that you would teach to a small child, such as red, pink, yellow, blue and green. None of those fancy names such as vermillion, chartreuse or indigo. Understanding the power of a cohesive color palette will change your art forever, in a deep and meaningful way.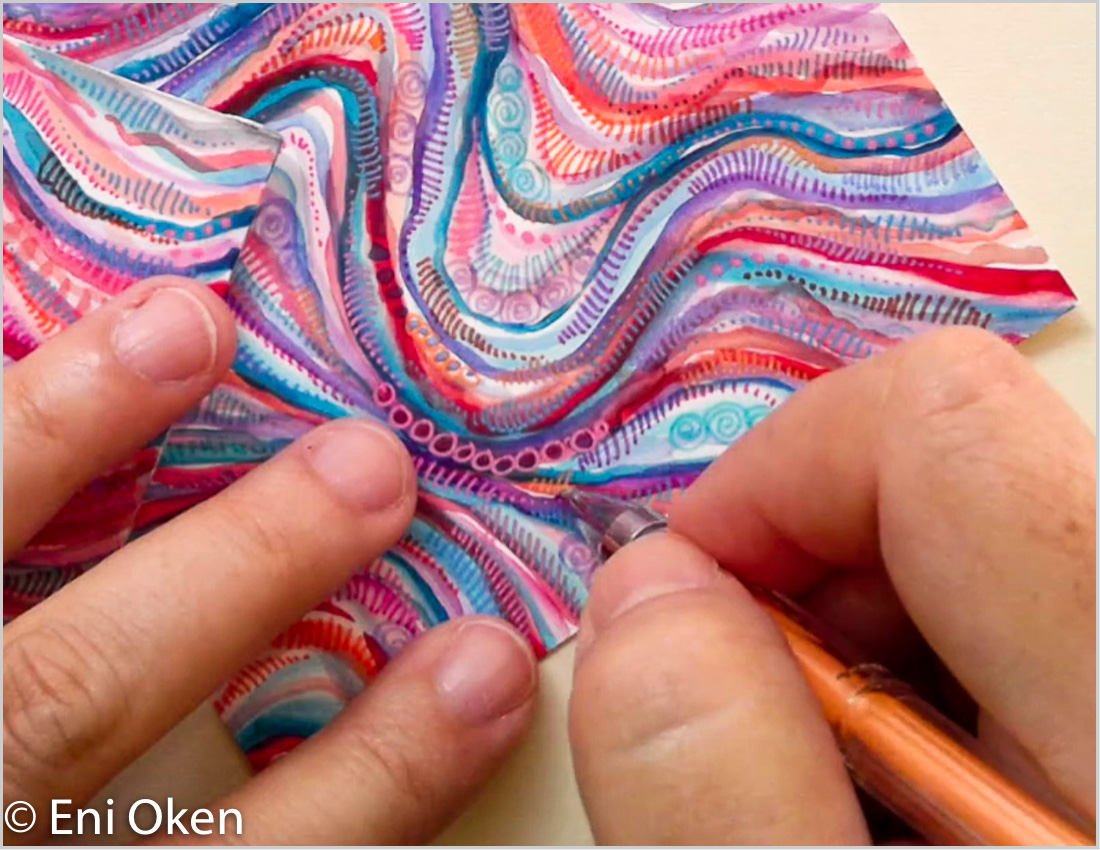 Intermediate 33-minute long video lesson, ebook and bonus PDFs
Includes video captions!
Lesson Files
More things you can do
Available in days
days after you get it
Your Instructor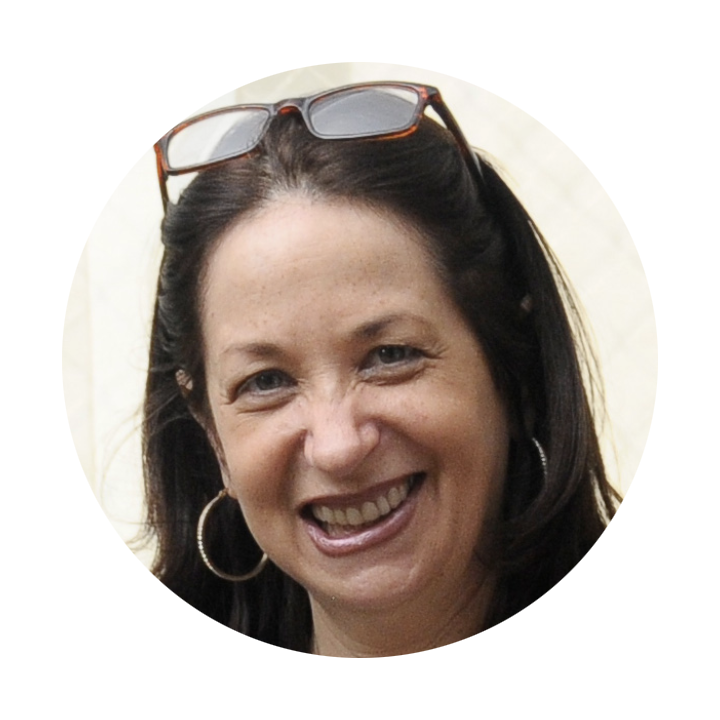 Hi there! I'm Eni Oken, artist since the age of 8, art instructor and teacher for almost 30 years, author of hundreds of articles, tutorials, video lessons and ebooks online and books in print, on various different subjects such as fantasy design, jewelry making and in recent years, the Zentangle method. My true passion is exploring methods and tools on how a person can create something remarkable in art, and teaching it to others so they can grow artistically.

Certified Zentangle Teacher® since 2016
Need to destress? These Fantasy Agates are fun, soothing AND beautiful
Frequently Asked Questions
What do I get with this bundle?
You get the files and downloadables listed in the Lesson and Files section. These can include downloadable videos, step-outs in PDF format, ebooks or others. Each lesson is different, so check carefully!
If I enroll here, does it mean that I am part of Art Club?
Not exactly. Art Club is an ONGOING subscription where subscribers enjoy content at a very low, discounted price and participate in live sessions. Clubbers also get ongoing feedback from me in a private Facebook group. By getting this bundle, you can enjoy the same content, at the regular, a-la-carte price.
Do I get immediate access to the video and downloadables?
Yes! Immediately after purchase, you can access the entire bundle: video, ebook and printable PDFs. Make sure to download everything as soon possible and keep your library safe.
For how long can I access this lesson?
For as long as EniOken.com's lessons are hosted on the teachable platform. Although there is no expiration date, it is strongly recommended that you always download your goodies -- you never know when technology will change. Keep your library backup and safe.
The easiest way to learn how to use color -- without difficult color theory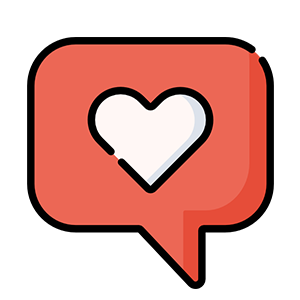 "As a former geologist, I LOVED this lesson. Thanks, Eni, for another fantastic lesson."
-Viveca René Chenoweth via Facebook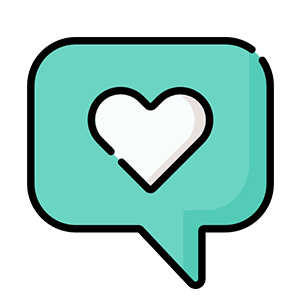 "So much fun, it is a great new lesson. Thank you Eni"
-Kerstin Morrissey via Facebook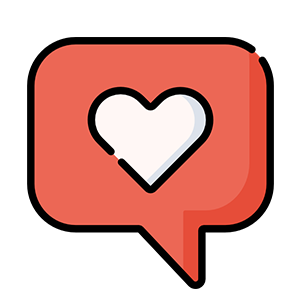 "Fantasy Agate! These are super fun to do!"
-Allison Durno via Facebook
What are you waiting for? Let's do this: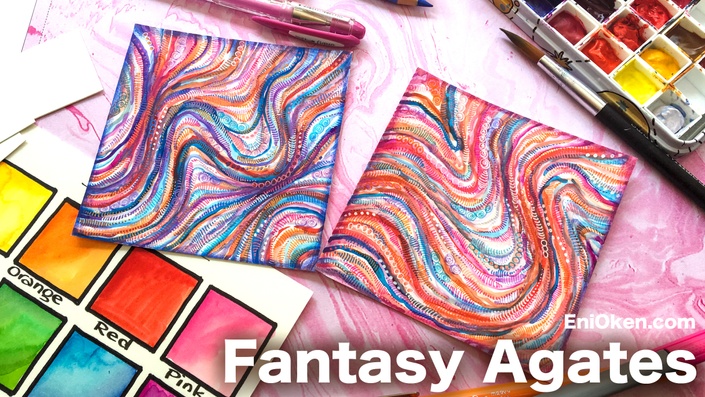 Fantasy Agates Lesson