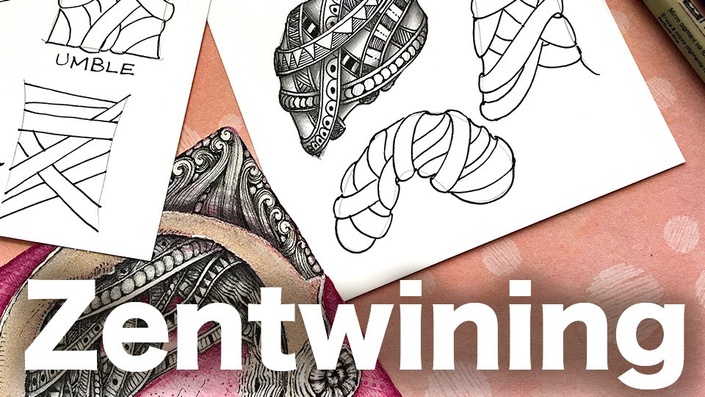 Zentwining Lesson Bundle
Learn how I adapted this very cool tangle enhancer originally by Lynn Mead to create flowing, wrapping ribbons. Tons of materials in this Intermediate/Advanced lesson with videos, ebook and bonus PDFs.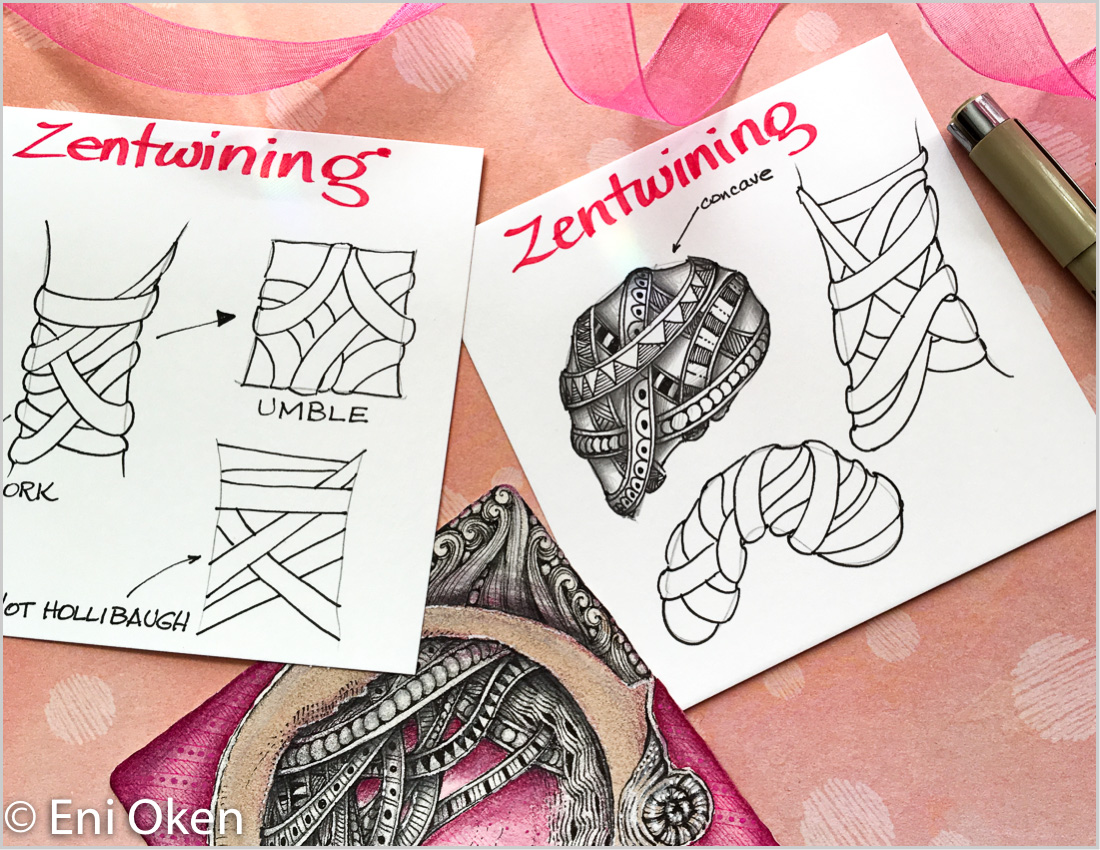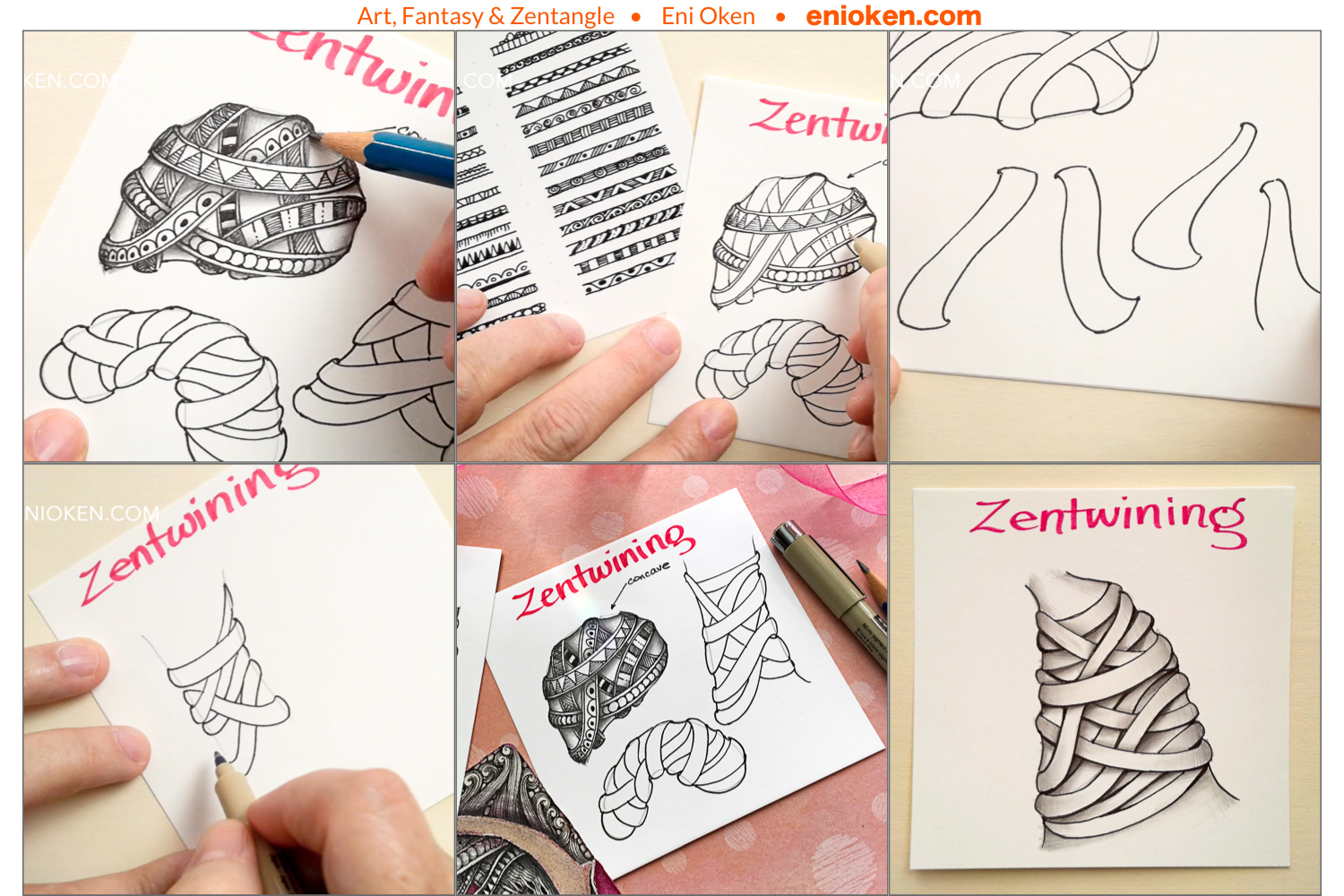 Thanks for doing a live evaluation of some tiles. I appreciated how very kind you were throughout. My favorite technique was the curved shading under the dimensional tubes. Brilliant! I counted four areas to consider when shading, the edge darkness, the right of center smudged shadow, the central light and the reflected tiny bottom light. Whew! So much to think about.

-Lisa Hoesing via email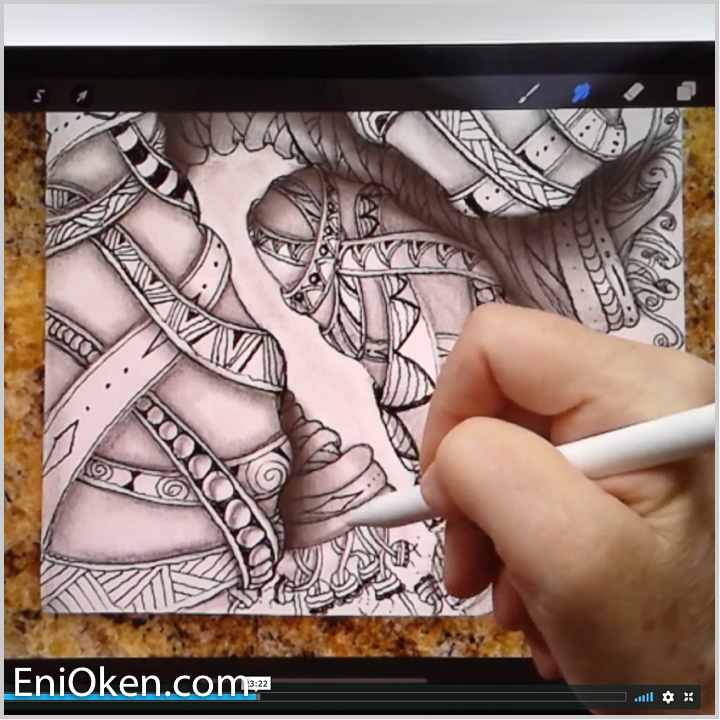 Just joined the Art Club and watched my first video - Zentwining. Your instructions and samples are great. I heard lots of hints about subtle pen strokes that make a world of difference. Also, your descriptions about the where and whys of shading really clicked for me.
-Bette Abdu via email

Your Instructor

Hi there! I'm Eni Oken, artist since the age of 8, art instructor and teacher for almost 30 years, author of hundreds of articles, tutorials, video lessons and ebooks online and books in print, on various different subjects such as fantasy design, jewelry making and in recent years, the Zentangle method. My true passion is exploring methods and tools on how a person can create something remarkable in art, and teaching it to others.

CZT® since April 2016
Frequently Asked Questions
What do I get with this bundle?
You get the files and downloadables listed in the Lesson and Files section. These can include downloadable videos, step-outs in PDF format, ebooks or others. Each lesson is different, so check carefully!
If I enroll here, does it mean that I am part of Art Club?
Not exactly. Art Club is an ONGOING subscription where subscribers enjoy content at a very low, discounted price and participate in live sessions. Clubbers also get ongoing feedback from me in a private Facebook group. By getting this bundle, you can enjoy the same content, at the regular, a-la-carte price.
How can I become an Art Club subscriber?
Visit https://www.enioken.com/artclub to learn more about Art Club!