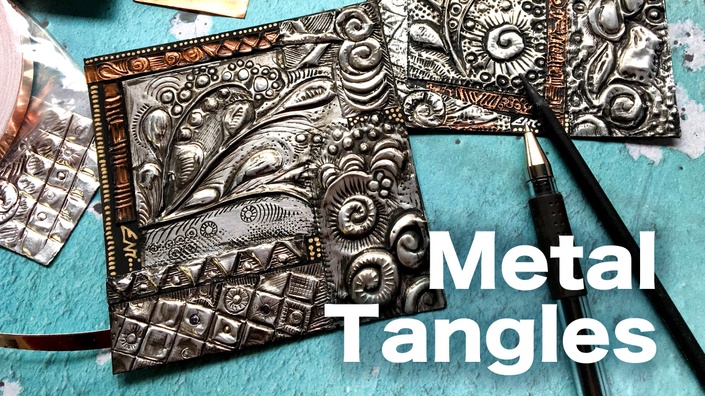 Metal Tangles Lesson
Remember your grandma's silver? Learn how to play with metal foil tape and experiment with a new technique similar to "repoussé", with minimal investment in supplies. Learn how to form gorgeously distressed metallic tiles using metal foil tape.
Tons of material in an intermediate 46-minute video lesson and over 200 pictures in an intermediate 54-page PDF ebook.
Includes video captions!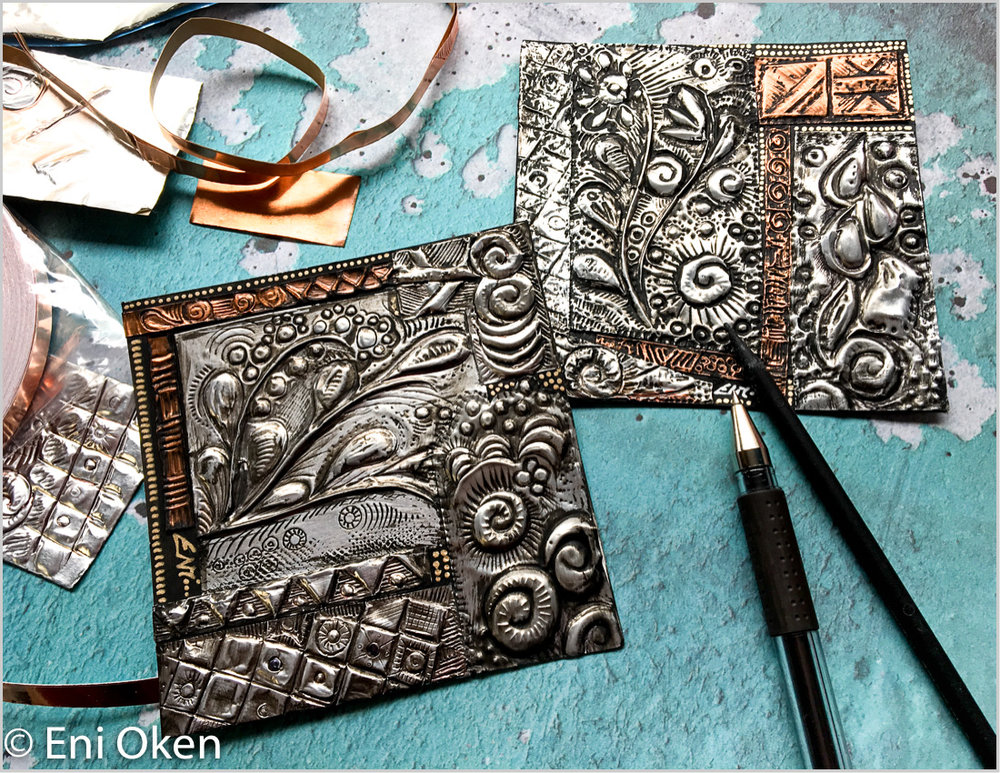 Lesson Files
Metal Tangles Lesson
Available in days
days after you get it
More things you can do
Available in days
days after you get it
Your Instructor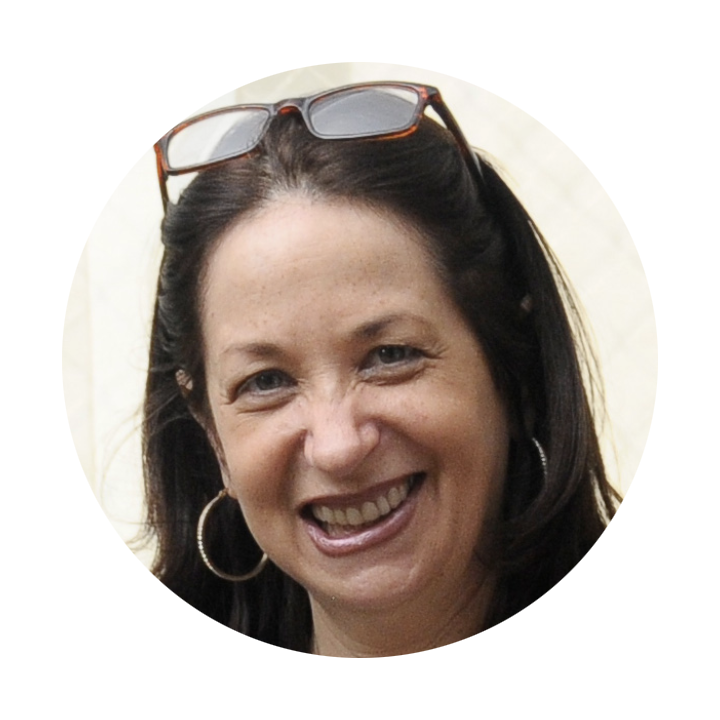 Hi there! I'm Eni Oken, artist since the age of 8, art instructor and teacher for almost 30 years, author of hundreds of articles, tutorials, video lessons and ebooks online and books in print, on various different subjects such as fantasy design, jewelry making and in recent years, the Zentangle method. My true passion is exploring methods and tools on how a person can create something remarkable in art, and teaching it to others so they can grow artistically.

Certified Zentangle Teacher® since 2016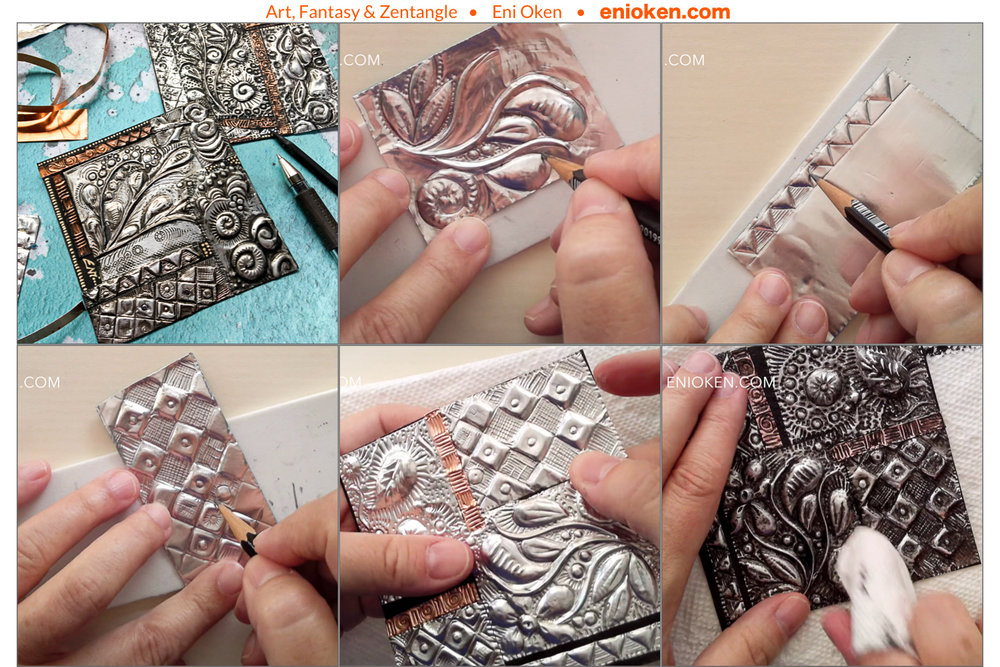 In this lesson you will:
Learn about different materials and how to create a minimal investment tool kit

Learn different techniques to emboss on metal foil

Learn how to create and refine embossed shapes and lines on metal foil

Learn how to create botanical inspired designs on metal foil tape

Learn how to create grids and borders on metal foil

Develop a full metal foil tape project, from beginning to end

Learn how to add grungy patina and how to polish your metal tiles

And so many tips and tricks!
Frequently Asked Questions
What do I get with this bundle?
You get the files and downloadables listed in the Lesson and Files section. These can include downloadable videos, step-outs in PDF format, ebooks or others. Each lesson is different, so check carefully!
If I enroll here, does it mean that I am part of Art Club?
Not exactly. Art Club is an ONGOING subscription where subscribers enjoy content at a very low, discounted price and participate in live sessions. Clubbers also get ongoing feedback from me in a private Facebook group. By getting this bundle, you can enjoy the same content, at the regular, a-la-carte price.
How can I become an Art Club subscriber?
Visit https://www.enioken.com/artclub to learn more about Art Club!