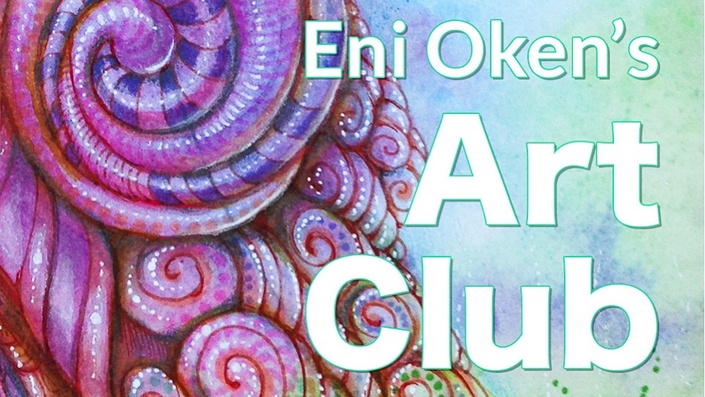 Art Club Subscription
Eni Oken's Art Club
Art Club is a SUBSCRIPTION, billed monthly, where you get access to EVERY NEW LESSON posted after you sign up. If you are an avid and compulsive Creative, then this is for you! My lessons include classic Zentangle® projects, Zendala and Mandalas, Art Techniques and so much more!
Frequently Asked Questions
What kind of art lessons are included in Art Club?
I am a Certified Zentangle® Teacher and explore Zentangle® heavily, however, my lessons also include other types of Art including Shading, Painting, Coloring and Drawing techniques. I am an practicing meditative artist, that is, I create art daily, so who knows where the muse is going to take me. To get a general feel for the type of art lessons I create, visit my lesson shop.
How often do you post new lessons?
I post a new lesson bundle approximately every 18 to 20 days. Lessons usually develop over time, that is, the "Art Clubbers" and I explore and enhance the original lesson with case-studies and live sessions. You can be SURE that you'll get your money's worth!
If I sign up do I get ALL your lessons?
No, you get all NEW lessons posted from the moment you sign up. Like a magazine subscription, you get all the new content moving forward. Additionally, you get access to live sessions and other materials before anybody else, and participate in a lively online group environment.
What are the advantages of signing up to Art Club versus buying lessons individually?
Not only you get the new lessons at a much reduced price, but you are also one of the first ones to get it. The heart of Art Club is in the facebook group, where Clubbers and I work together, sharing our pictures, get extensive caring feedback to help you grow creatively. Additionally, we have live sessions in this group, and you can submit your work for detailed evaluation.
What is included in the lessons?
Lessons are made of bundles of content. Typically a lesson starts with the release of a video -- which can last between 30 to 60 minutes, then bonus PDF with case-studies, sometimes a "video to ebook" PDF and sometimes a live session in the facebook group. Each lesson is different!
Can I cancel at any time?
Yes! You can cancel at any time, however, keep in mind that once you cancel, access to the classes is terminated immediately, so I recommend you download your videos and goodies as soon as you have access to them.
These are some of the lessons Clubbers received last year!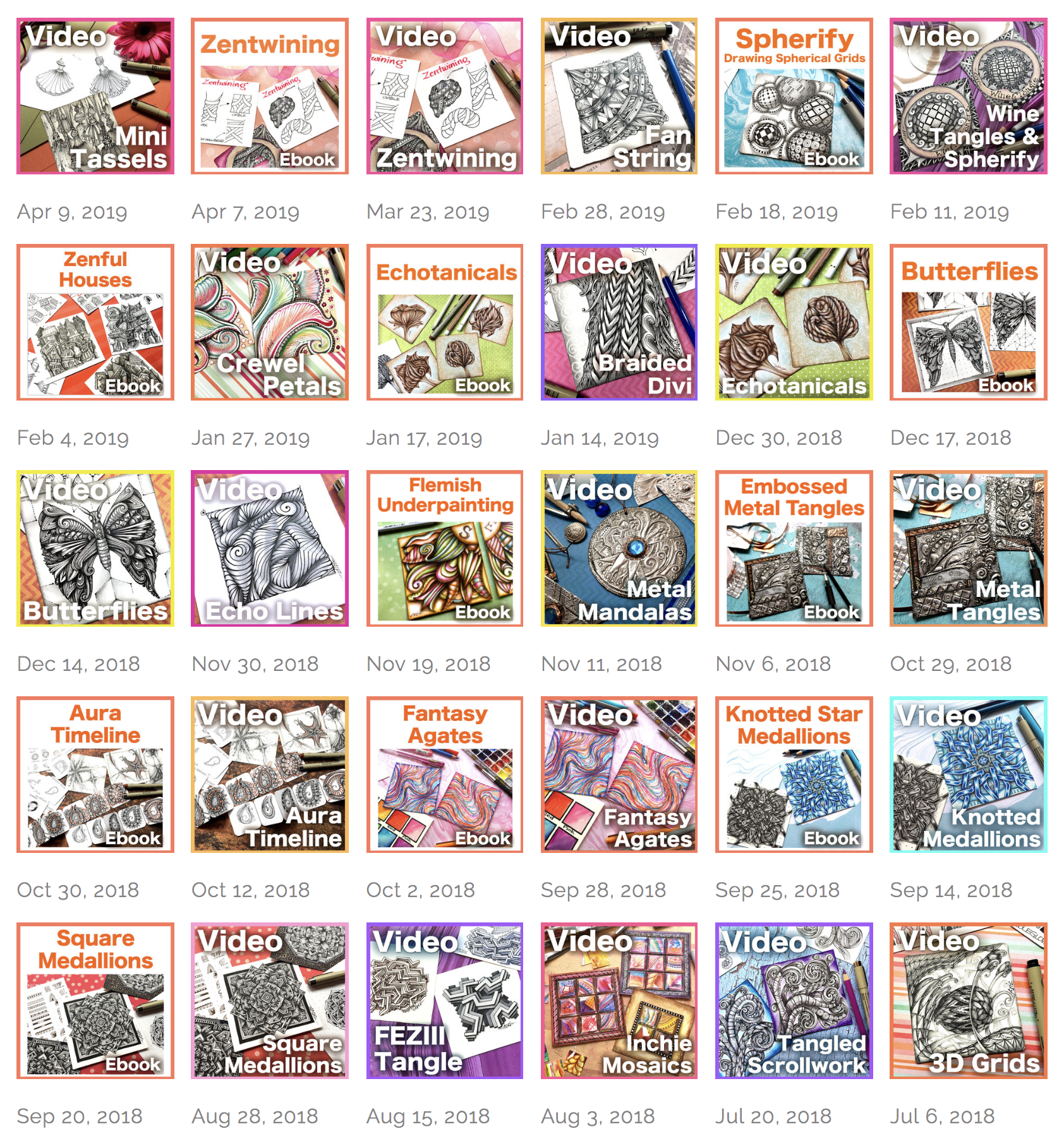 This is what people said about Art Club!

Read the fine print in these documents...
Lesson Files
How it works and Welcome
Available in days
days after you get it
This is what you are getting each month
Available in days
days after you get it
Extra Freebie Downloads just for you, Clubber
Available in days
days after you get it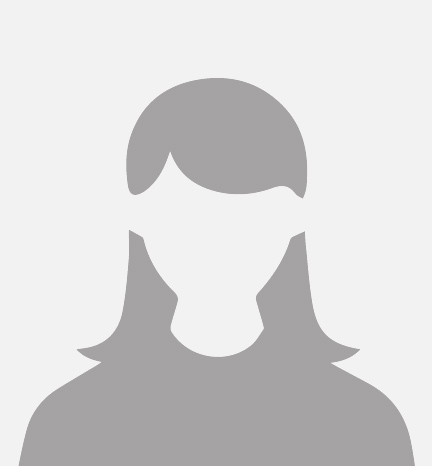 "I am a Zentangle newbie and never ever considered myself to have any artistic ability at all and could not draw a straight line if my life depended on it. I joined the Art Club a few months ago and LOVE each lesson!!! The dramatic improvements in creativity and drawing I have made continue to blow my mind! My fine motor skills and eye-hand coordination were poor due to neurological damage suffered from a long term illness and thought to be permanent...nope, am improving now and I am having so much fun!!! THANK YOU Eni Oken for sharing your inspiring talent and lessons _ YOU ROCK!!! "
Victoria F. via email
Your Instructor

Hi there! I'm Eni Oken, artist since the age of 8, art instructor and teacher for almost 30 years, author of hundreds of articles, tutorials, video lessons and ebooks online and books in print, on various different subjects such as fantasy design, jewelry making and in recent years, the Zentangle method. My true passion is exploring methods and tools on how a person can create something remarkable in art, and teaching it to others.

CZT® since April 2016