Art Club is a membership where you get every NEW LESSON released on EniOken.com.
What does a new Lesson include?
Lesson contents vary, but they are usually substantial in materials, including at least one video of 30 to 60 minutes and bonus materials such as Case Study PDFs. Many times, they can also include the corresponding Video to Ebook and starting in 2019, I added a new fun activity to my lessons: LIVE SESSIONS at the Art Club Facebook group.
What kind of Art Lessons are included in Art Club?
I am a Certified Zentangle® Teacher and explore Zentangle® heavily, however, my lessons also include other forms of Art, Shading, Painting, Coloring and Drawing techniques, and also other forms of Meditative Arts such as mandalas. To get a general feel for the type of art lessons I create, visit my shop. 
Here's a sample of what Art Clubbers got in 2018: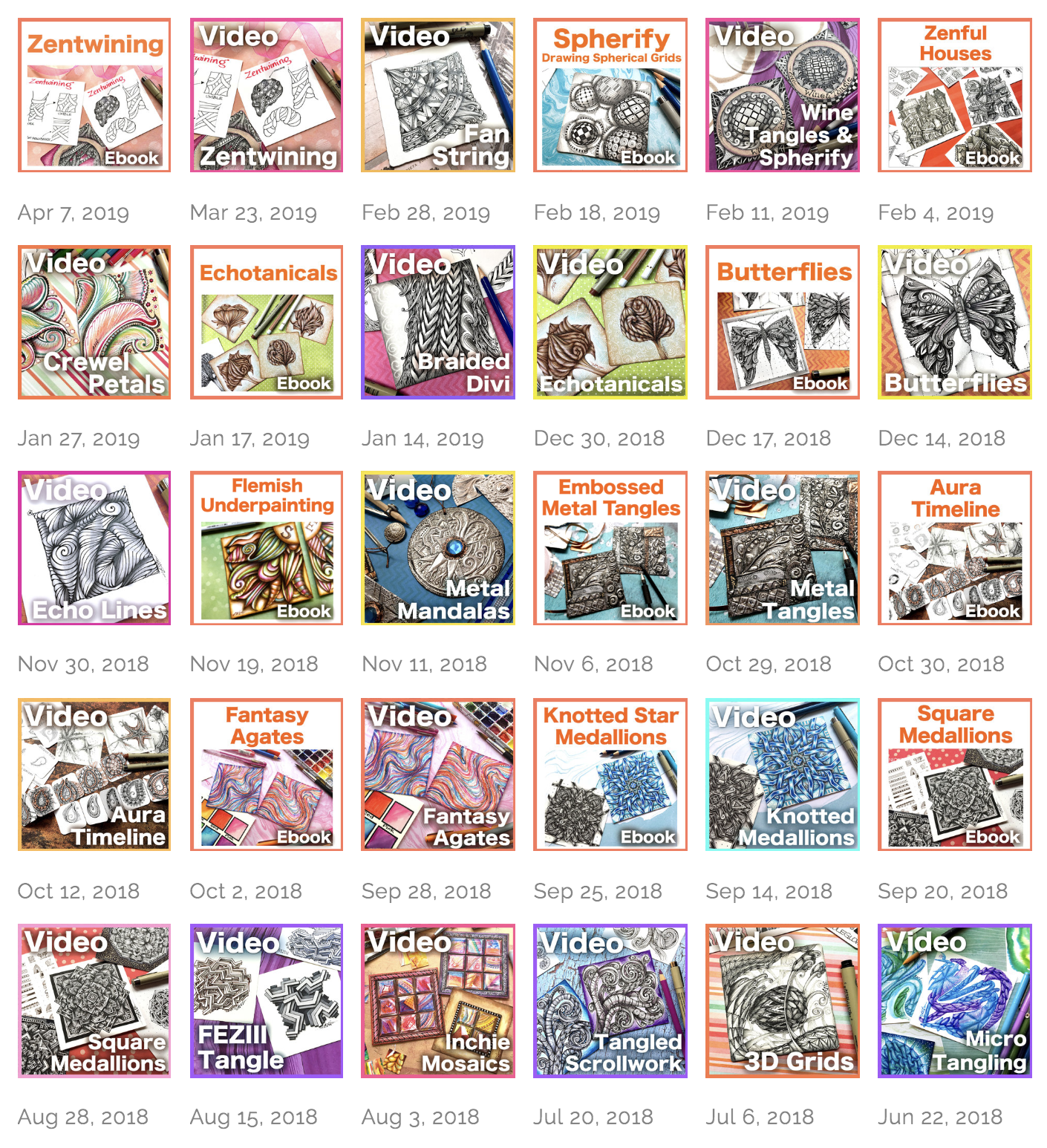 What are the goals of the Art Club?
Art Club has two goals: to de-stress through meditative art and to discover new art methods, techniques and concepts. Although heavily leaning towards Zentangle and Zentangle-Inspired-Art, we also explore many other forms of meditative art (echolines, modular patterns, zendalas, continuous line drawing, coloring, doodling, knot drawing, etc). 
How often do you post new Lessons?
I start a new major lesson every 15 to 20 days. Typically a new lesson will include a video of 30 to 60 minutes. After that, the lesson is complemented and enhanced with case-studies in PDF format, sometimes a "Video to Ebook", and now starting in 2019, live sessions where I answer and discuss certain problem areas of the posted lesson. Being the compulsive teacher that I am, you can be SURE that you will get more than your money's worth!
And if you participate in the Art Club Facebook group, you also get feedback on your art.


Do I get ALL of Eni's lessons with Art Club?
Not exactly, you get all NEW lessons from the day you sign up, including the latest one. No matter which day of the month you sign up, you get everything new from that moment on, much like a magazine subscription.
How are the lessons delivered?
Starting March of 2019, Art Club is being transitioned to Teachable platform, a website where you get a personalized login. The platform is SUPER easy to use and all your bonus, videos and recordings are divided under topics.
As always, I strongly recommend that you get used to DOWNLOADING the videos, ebooks and printables as soon as possible. Never rely on online websites to archive your digital library, not even mine, you never know when technology is going to change or be upgraded. 
You can view a complete list of the lessons and content distributed to Clubbers by date
How will I know when a new lesson is available?
Once you sign up, your account will include the latest lesson. As time goes by, new lessons will be added under your account! Visit your account frequently to see the new content that has been added. If you have your email notifications set to receive updates, you will also get a message once a new major lesson is available.
How do you select topics for new lessons?
As an active and practicing meditative artist, I make art part of my daily routine, and follow my muse. I get excited about what I do! Sometimes the lessons will be more interesting to you, other times not so much. And yet I highly recommend that you try to view or skim through every one of them -- they are FULL of tips and tricks that can help you even if the main topic is not of your interest.
---
I love making Clubbers happy! If you have a suggestion or request about a topic you would love to learn, then just contact me here: https://www.enioken.com/contact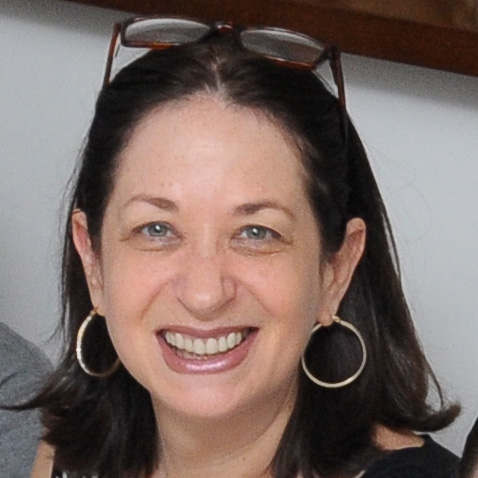 Eni Oken
Enioken.com