How to attend a Live Online Session
How to attend a LIVE ONLINE SESSION
These sessions are held on Zoom.us app.
To find out the upcoming live sessions, visit the Art Club Calendar & Schedule.
Visit the Calendar now and bookmark it!
These meetings are EXCLUSIVE to Art Clubbers and cost nothing extra to join and participate, but you must pre-register first (only to make it secure for all of us). The pre-registration links are also found in the Art Club Calendar/Schedule.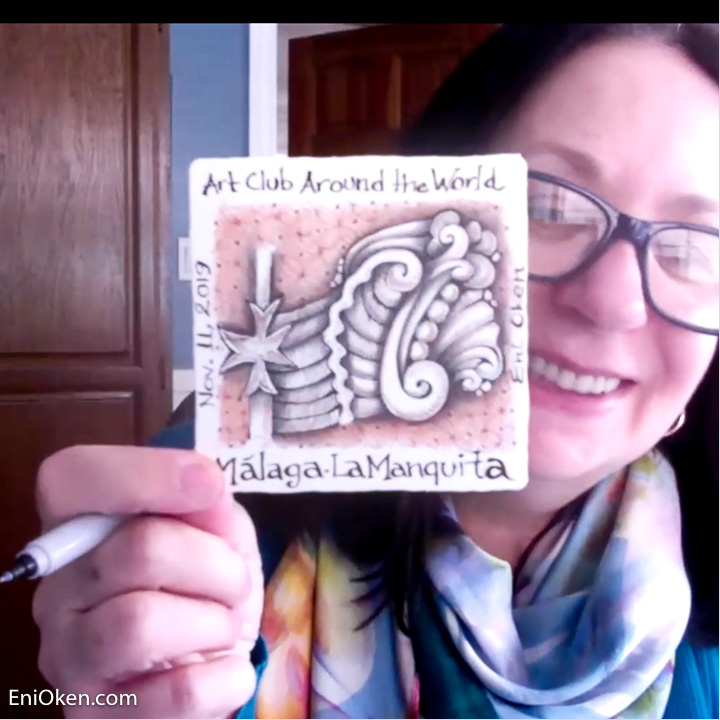 ---
This is how Live Online Sessions work
What is covered in the live sessions?
Live Online sessions cover different topics. These are some examples of what we can cover:
Bijou Raffle sessions: Come join me for a live meditation drawing session. It typically starts with a Bijou Raffle random selection, where we'll pull out random cards and tangles, and work on that project. The Bijou Raffle lesson is included in your Art Club membership. It is recommended that you view the lesson first before participating.
Draw-along sessions: I LOVE drawing with the clubbers, it's a way to connect with others in this crazy world. Draw-along sessions can cover anything that strikes my fancy: it could be the latest tangle I've recently discovered, or a project I cannot wait to share with you.
Clarifying a Difficult Concept or Q/A sessions: Sometimes, I'll work on clarifying a topic Clubbers are struggling with. You can also request a live session by asking a question that is particularly difficult for you to understand or even have your work critiqued online (always done with love and care). I'm always doing my best to accommodate all questions.
Virtual Art Tour sessions: This is a very unusual and new type of drawing live online session based on the lesson Sketching Urban Detail. We'll visit a different location every time and draw based on that area. This is a VIRTUAL experience, you'll do it from the comfort of your home. It is recommended that you view the lesson first before participating.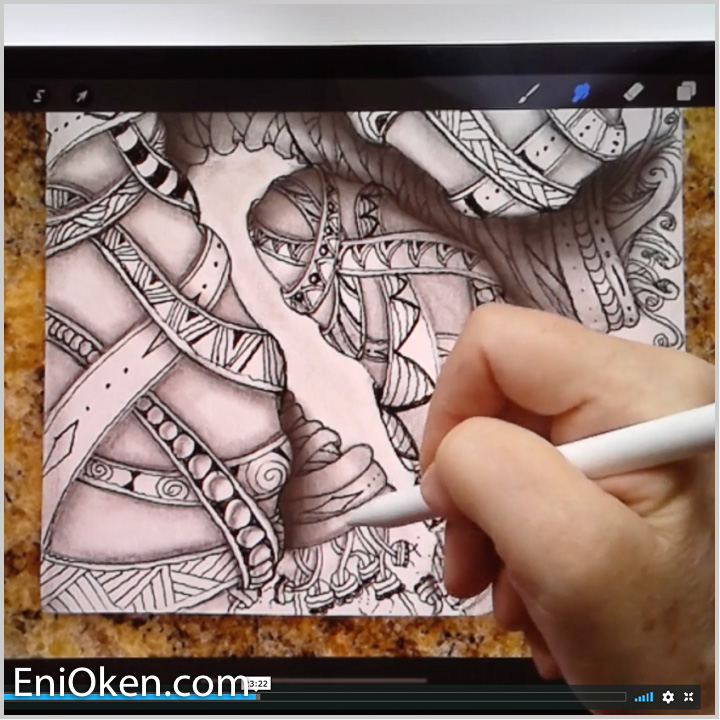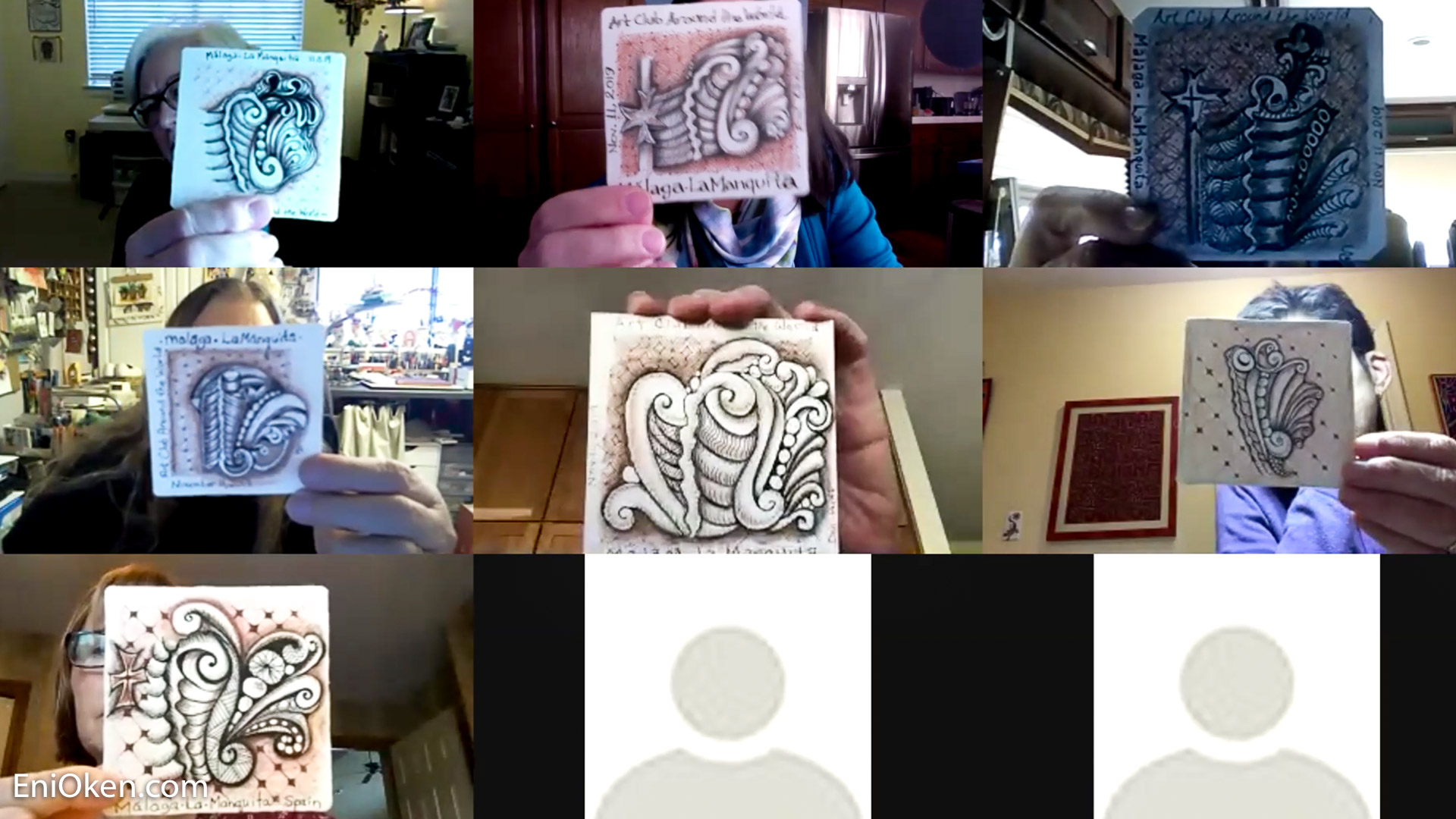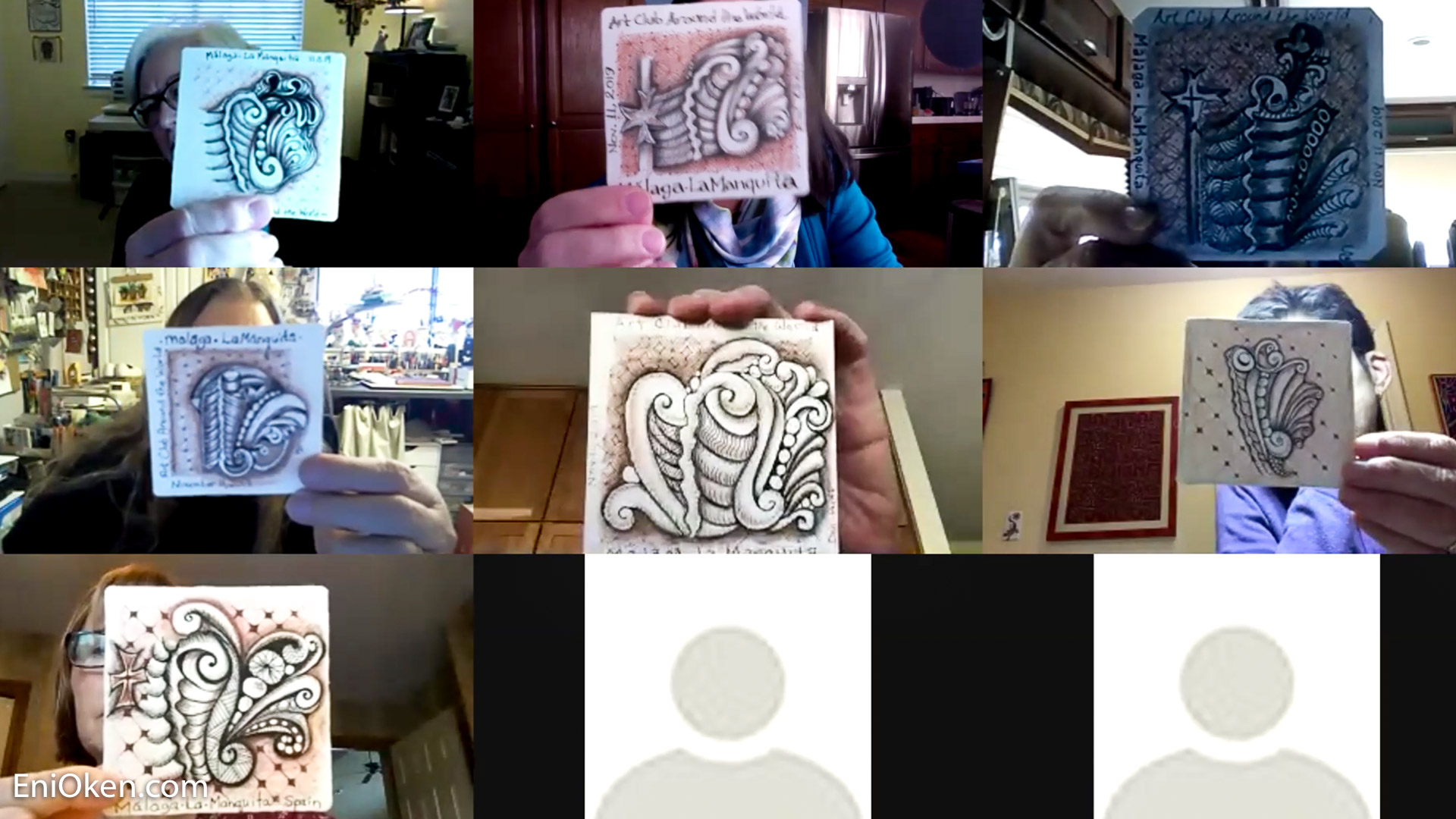 How long are the sessions?
I like to keep the sessions 2 to 3 hours. Try to avoid scheduling other things that day, our sessions are always intense!
What if I can't attend on that day?
We have subscribers from all over the world, on all time zones, and with busy schedules. If you can't attend the live session then don't fret. A recording of the session is created at the same time and I will post the link for it at the Art Club Calendar/Schedule. Visit here
The recording is also a lot better resolution than the live session, so if you find the streaming video to be blurry during the live session, wait for the recording and watch the recording again. Keep in mind that the recordings are not available for download, and the sound quality can inferior to a recorded lesson.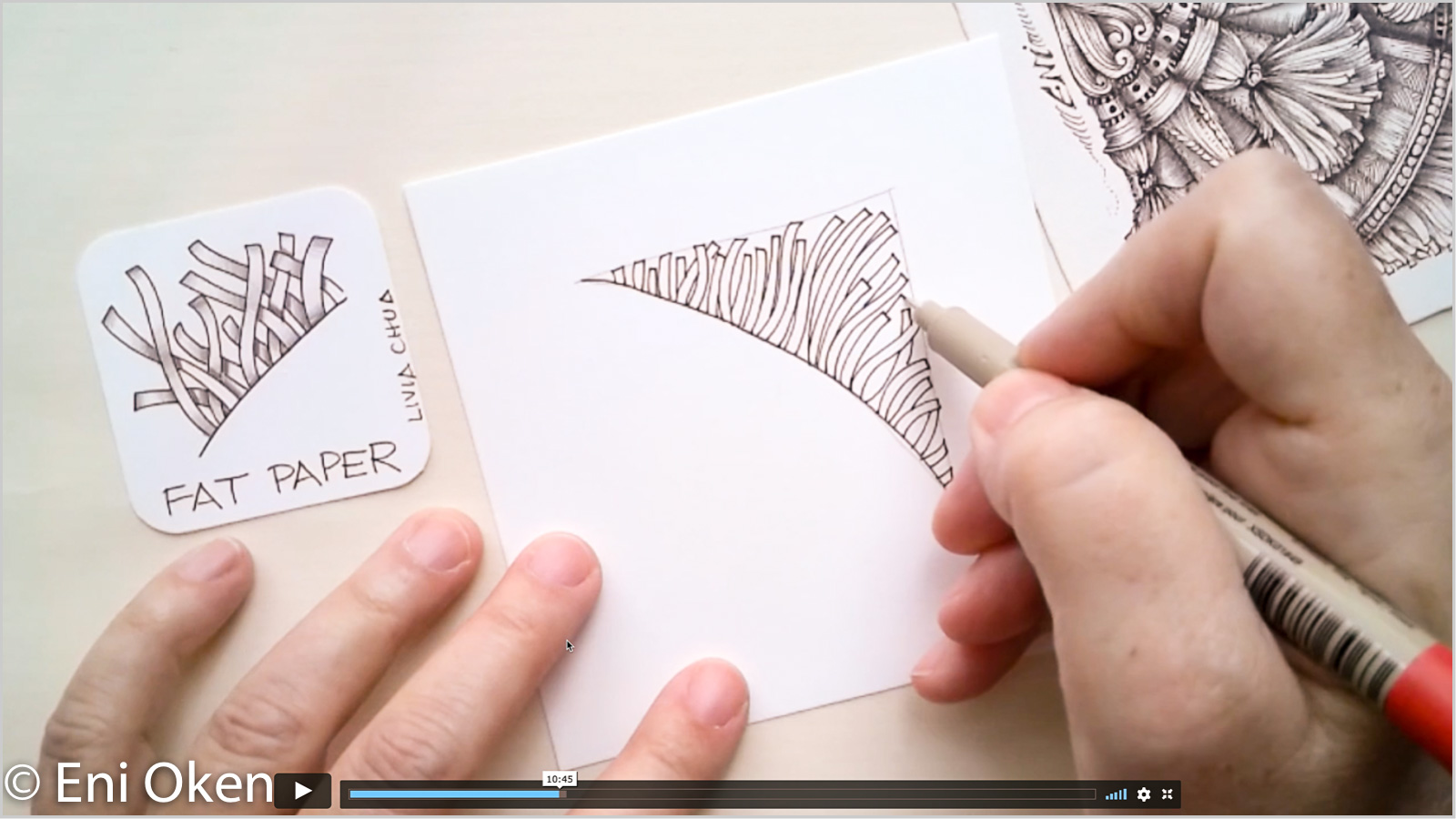 How do I locate the Recording of the Live Session?
A recording will be placed after a day or so here at Teachable, under the most appropriate corresponding lesson. You can find the complete list of recording locations here: Art Club Calendar Schedule
If you already know how to participate in a Zoom session, press Complete and Continue. Otherwise, continue reading!
What do I need to participate?
The Live Online Sessions are conducted online, you can watch them from wherever you are most comfortable. They are highly interactive and fun! This is what you will need to connect to the live session: 
A large screen device such as tablet or computer connected to internet. Phones are not recommended, the screen is too small.
zoom.us app installed on your device. You can download it here. This is a live online meeting service. If you have never used Zoom, please arrive 15 minutes earlier to the meeting room to get a quick intro on how to use it.
A surface to draw. Our goal is to draw together, so make sure you have a table top, desk or lap desk. 
Paper and Art Supplies. Make sure you have all your supplies gathered and ready to use before the session.
Performing basic tasks in the Zoom meeting room. This includes muting and unmuting your voice, "raising your virtual hand" during class.
Attending through a computer (best option)
A computer is your best option to attend since it usually provides a larger screen for you to view. This is a probably what you will see in the Zoom meeting room when using a computer to connect: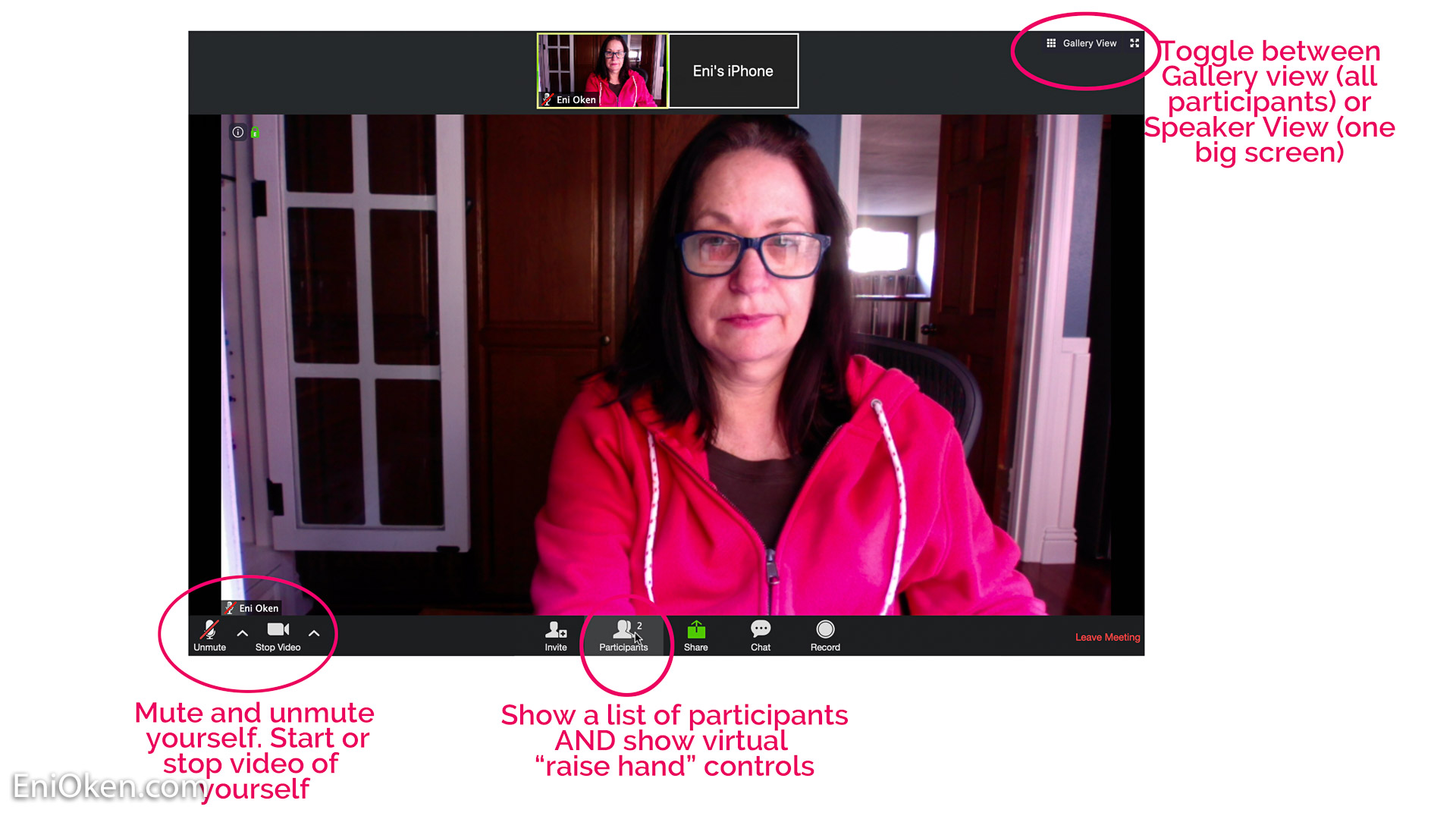 The most important task is knowing how to "raise your virtual hand", so that you can ask a question or show your work during class. To raise your hand on a computer, click first on the Participants icon at the bottom. That will show a list of all participants and a few other buttons, including the Raise Hand button.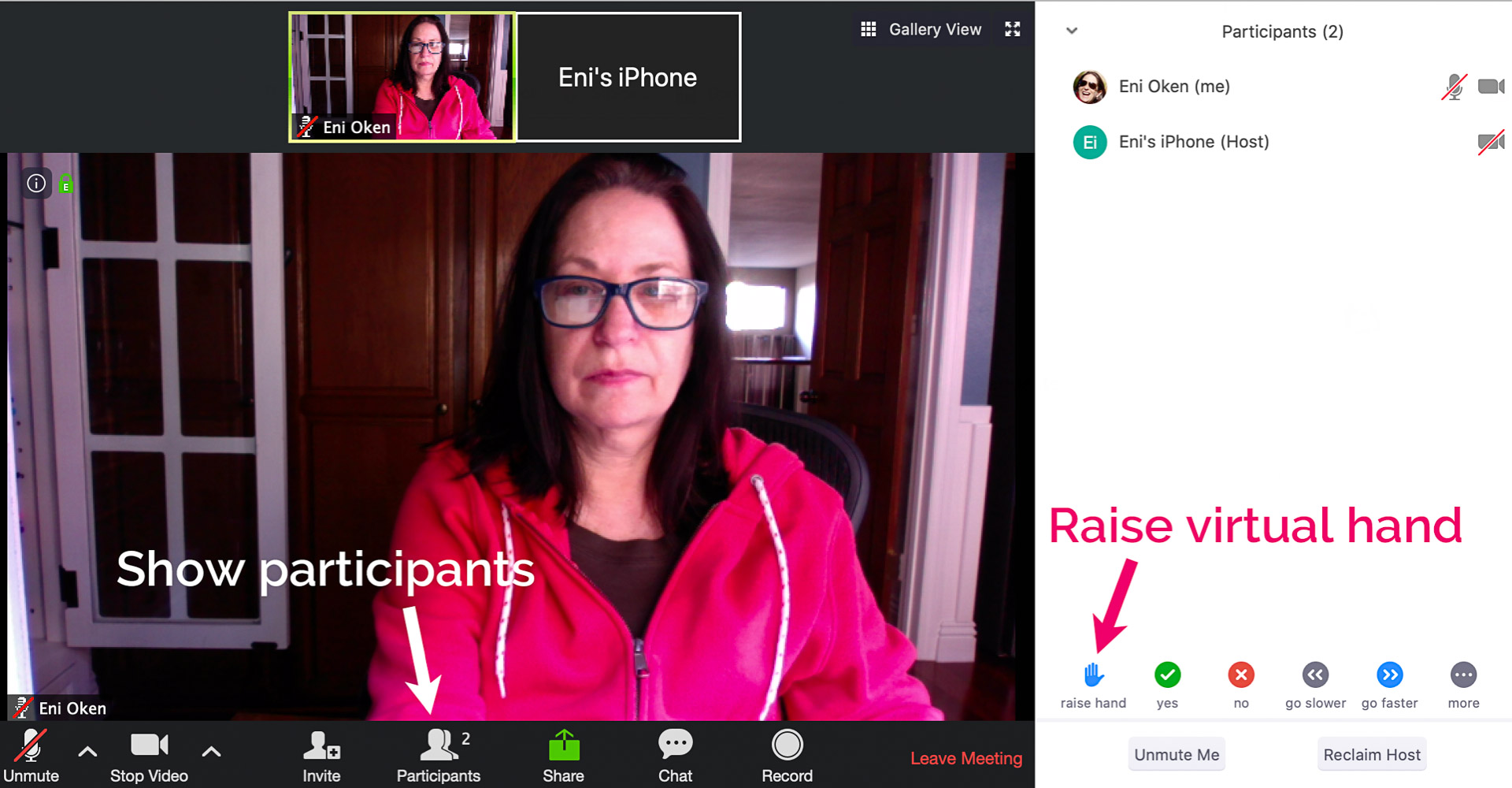 Attending through an iPad (second best)
If you do not have a computer, then using an iPad tablet is the second best choice, since the screen is still pretty large. The interface is a little different. The important controls are located at the top of the screen. The option to Raise your hand can be found at the TOP RIGHT, under "More" (three little dots).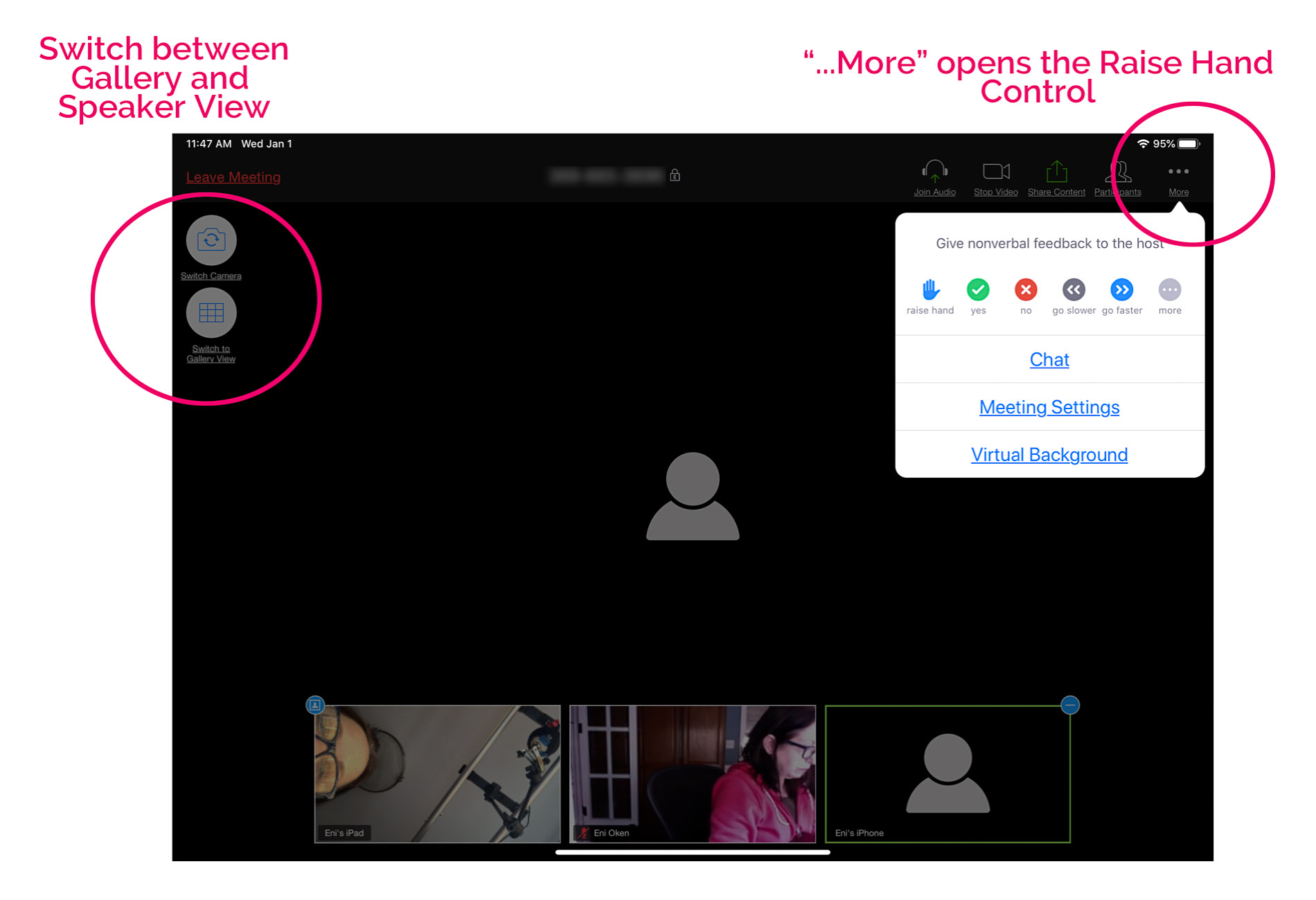 Attending through a mobile phone (not recommended)
Attending an online session through a mobile phone is not recommended due to the size of the screen. However, if you REALLY need to use your phone, then the Raise Hands controls is ALSO located under the More options (three dots) on the LOWER RIGHT corner of the screen.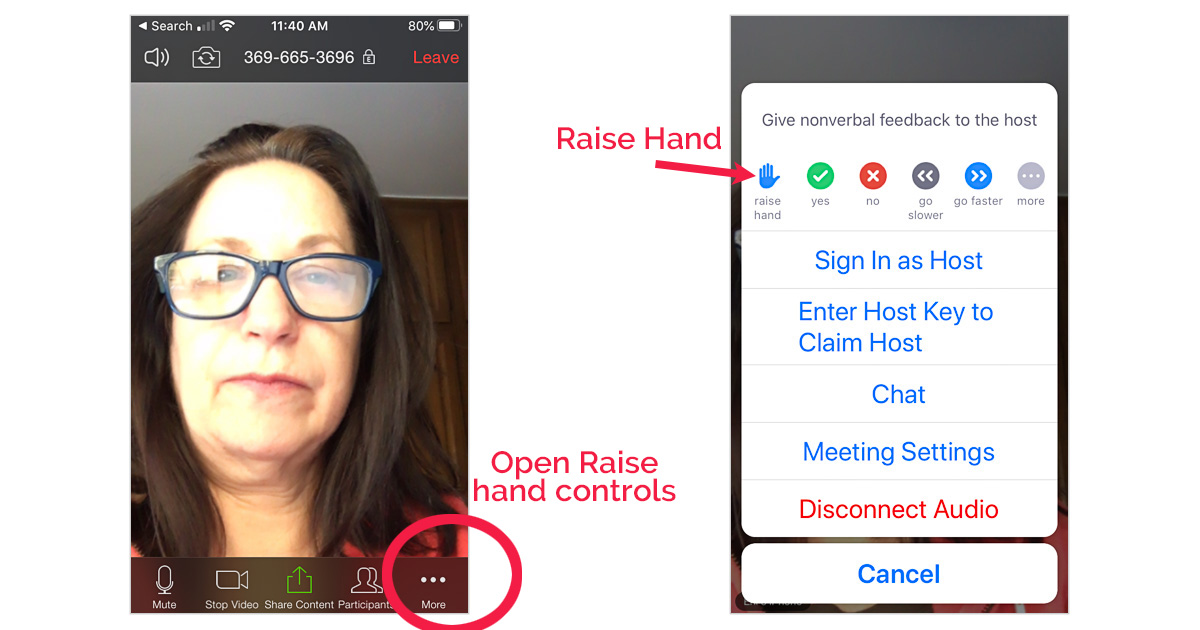 ---
Live Online Sessions Timeline
This is an approximate timeline to know what to expect of a live online session.
2 to 3 days before the live session starts
You'll receive a notification via email (our internal newsletter) of the date of an upcoming session.
Double check that you can attend at that time, remember to convert your time zone to Pacific Standard Time.
Register via the link provided in the email.
24 hours before the live session starts  
Make sure you have all art supplies and zoom.us meeting app installed and functional.
Make sure you received the meeting link in your email inbox after registering. If not, contact Eni here.
15 minutes before live session starting time: 
If you have never used Zoom before, join the meeting room early via the link provided by email. You'll need to be able to "raise your virtual hand", "mute and unmute" and optionally chat with other participants.
10 minutes before start time:  
Join the meeting room via the link provided by email. Please be on time! The room will be locked 5 minutes after start.
Make sure you are undisturbed for at least one or two hours.  
Meet and greet with other participants for 10 minutes.  
5 minutes after session start: 
Meeting room will be locked. 
Session starts. Demonstrations are alternated with "quiet time" drawing sessions. Each session is different.
If you can't make it to a live session, don't worry. Recordings will be posted at the school website.
---
Important Copyright Notice
When you participate in one of Eni Oken's online live sessions, you retain the rights to your imagery, however, you grant Eni Oken permanent, ongoing and forever license and permission to display your likeness, your comments, your voice and images in the recordings, to be distributed worldwide without any further compensation. If you cannot grant these rights or feel uncomfortable with this, please do not attend the online sessions.
Other notes:
If you plan to attend a live session, make sure you have the best internet connection you can get to. Restart your internet modem if necessary. Avoid using your mobile to watch the sessions.
Remember that unfortunately, due to conditions beyond my control (my health, noise in the neighborhood, technical difficulties, internet imploding, or general "bad hair day"), I am unable to plan in much more advance than a few days ahead. Additionally, please don't be upset if the session must be cancelled due to these or any other unforeseen events.
Never cancel an important event for a live session! You can always catch up with the session recording.
---
If you have questions about how to participate in a live session, then just contact me here: https://www.enioken.com/contact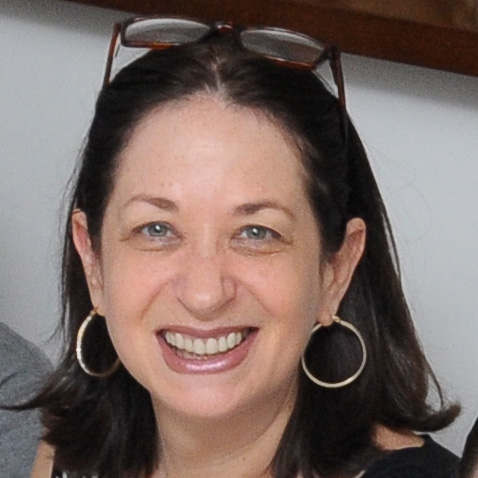 Eni Oken
Enioken.com