Elegant Lines Lesson
(Membership)
Just starting to draw? Learn the secrets of creating beautiful line strokes to make your drawings look finished and beautiful.
This lesson comes bundled when you get an Art Club membership
It's all about the quality of your lines
• Understand the elemental strokes
All drawings - Zentangle or not -- can be broken down to elemental strokes such as a straight line, a C-shape, an S-shape, an orb and dot. In Zentangle, the concept of "ICSO" summarizes these elemental strokes. This lesson covers each every stroke in detail, so you understand exactly how to create each one beautifully.
• Explore line-quality and pressure
Learn how the quality of the line can vary depending on the pressure of your hand and also the tools you use. You'll learn how to choose the right pens for you so that you you have better chance of making beautiful lines. The tools matter!
• Explore straight lines, C-shapes, S-shapes, orbs and spirals
Learn the secrets of creating each one of these strokes by varying the position of your hand. Learn the pitfalls and secrets of creating beautiful swirls, spirals and delicately curved lines. Creating perfect freehand circles is close to impossible. Learn how to compensate for that issue, using line-weight and carefully exploring the position of your hand.
• Learn how to use line-weight and rounding to create great line-art
Learn how to use line-weight variation and rounding not only to create gorgeous dramatic line-art, but also to correct and disguise shoddy art work. Your art will always look dramatic and strong.

• And so many tips and tricks!

Every lesson is packed with tips that can help you with ALL of your projects and make you a better artist.
WHY THIS LESSON IS IMPORTANT!
Beautiful line art is *fundamental* for great art
There are many different components to creating great drawings: composition, balance, rhythm, etc., however, one of the most fundamental tools to creating beautiful drawings is the quality of the line-art. Without solid grasp and understanding of how to create beautiful lines, no amount of composition, color or cleverness will compensate for this simple fact: careless line-art does not make great drawings. This is THE fundamental lesson to learn how to control your lines, covering the essentials such as choosing your pen and paper, understanding the elemental strokes of drawing, the pitfalls and secrets of each line stroke. With this lesson, you will understand what is needed to create great line-art and prepare for a lifetime of practice. It's important to KNOW what to look for!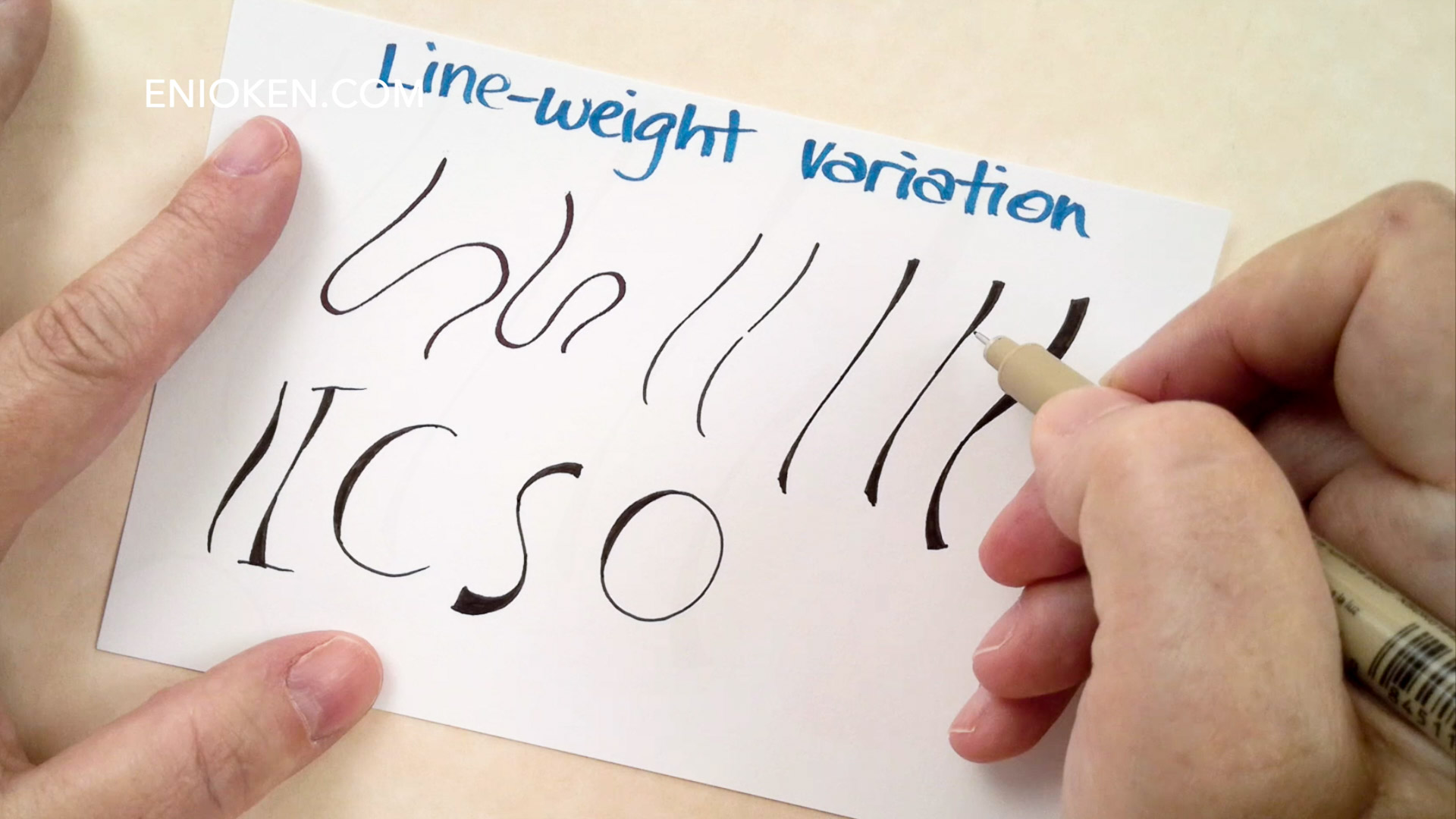 Two videos, totaling 1 hour and 19 minutes, plus bonus PDFs
Includes video captions!
Lesson Files
More things you can do
Available in days
days after you get it
Your Instructor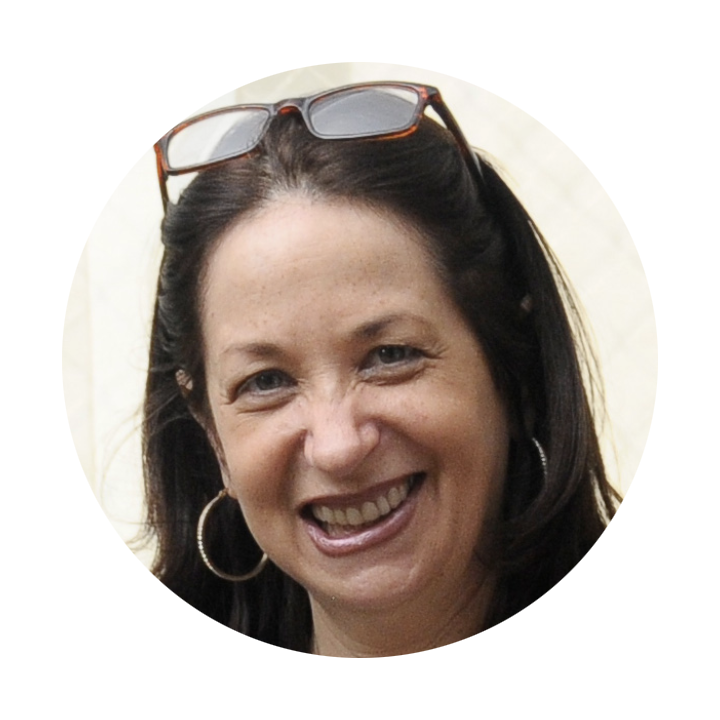 Hi there! I'm Eni Oken, artist since the age of 8, art instructor and teacher for almost 30 years, author of hundreds of articles, tutorials, video lessons and ebooks online and books in print, on various different subjects such as fantasy design, jewelry making and in recent years, the Zentangle method. My true passion is exploring methods and tools on how a person can create something remarkable in art, and teaching it to others so they can grow artistically.

Certified Zentangle Teacher® since 2016
Do you know why some tanglers stand out from others? It's due to the elegant finish of their linework. You can do it too!
Learn the secrets to each one of the ICSO elemental strokes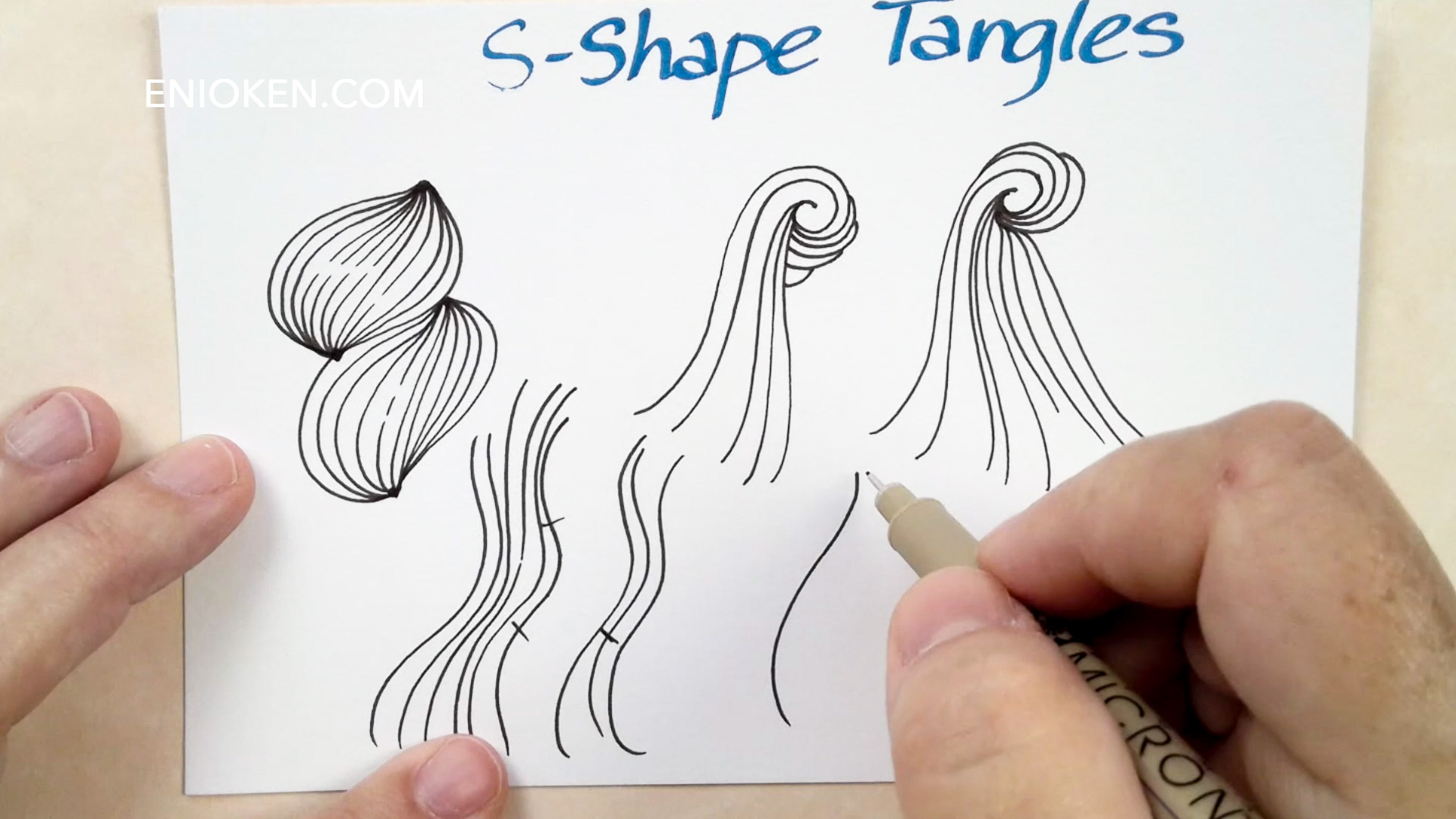 Frequently Asked Questions
What do I get with this bundle?
You get the files and downloadables listed in the Lesson and Files section. These can include downloadable videos, step-outs in PDF format, ebooks or others. Each lesson is different, so check carefully!
If I enroll here, does it mean that I am part of Art Club?
Not exactly. Art Club is an ONGOING subscription where subscribers enjoy every new lesson posted at a low discounted price, plus feedback from me in a private Facebook group. By getting this lesson individually, you get the same content at the regular, non-discounted price.
Do I get immediate access to the video and downloadables?
Yes! Immediately after purchase, you can access the entire bundle: video, ebook and printable PDFs. Make sure to download everything as soon possible and keep your library safe.
For how long can I access this lesson?
For as long as EniOken.com's lessons are hosted on the teachable platform. Although there is no expiration date, it is strongly recommended that you always download your goodies -- you never know when technology will change. Keep your library backup and safe.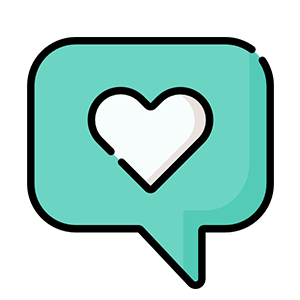 Thank you so so so much for this new basics lesson. One of the best things about it is that you gave me a way to practice all the strokes in one page. I have very little drawing time at home so at work I'm always seeking ways to practice in some way when I have dead time. This lesson showed me how best to practice at in between times throughout the day when waiting on the phone or whatever. Thanks so very much and God bless. I pray for you and yours to be well and healthy. Best wishes,
-Jenny Sheehan via email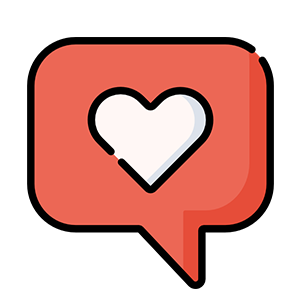 "Just finished my second tile for Eni Oken's Elegant Lines Challenge. The video lesson was a revelation (eye opener, you might say) to this old gal who hadn't understood the true meaning of line weight and what an impact it would have! After watching the video lesson and practicing, I have a better concept about about line weight! ... I want to thank you from the bottom of my heart for this lesson! CEC"

-Carmen Clayton via facebook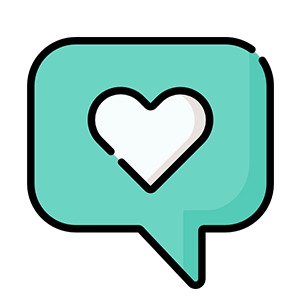 "Wow - This was so timely and informative. I always wondered what made the difference in the "look" of many pieces. Thank you for presenting the tools I need to make that happen. I am anxious to recreate an older tile...This lesson will definitely enhance my work. I am also excited to be able to have some structure in practice which will help in the consistency of my work. Thanks again. So cool!"

-Jayne Carbone via email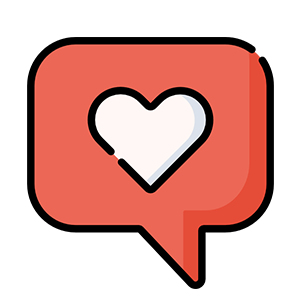 "Just finished the first elegant line video. Feeling empowered that I can improve. Always felt my lines could be more elegant, but didn't know how to make it happen. On my way, thanks to you. You are a really good teacher. You make things clear."
Mary Helen Fein CZT 28 via email